The SJTU-ACEM Strategy Meeting Series: A Collaboration with Huawei, CATL, etc. to Discover New Industry Opportunities 2023-10-30
Antai College of Economics and Management (ACEM) at Shanghai Jiao Tong University (SJTU) recently hosted the SJTU-ACEM Strategy Meeting Series (2023) and the "International Corporate Day." These gatherings aimed to leverage global insights, foster the college's future development, and nurture top-tier international business talent.
2023 SJTU-ACEM Strategy Meeting:High-quality development
On October 21st, the 2023 SJTU-ACEM Strategy Meeting took place in Shanghai, focusing on themes such as "business education" and "high-quality development." The event saw around 50 attendees from political, academic, and business sectors both locally and internationally, who shared their perspectives on the college's high-quality development.
Chen Fangruo, Dean of ACEM, reflected on ACEM's century-long evolution. He emphasized that ACEM's future direction would be shaped by the dual forces of industry research and technology finance, deepening internationalization, and addressing significant issues in global development.
Ling Wen, an academician of the Chinese Academy of Engineering, delivered a keynote presentation on Environmental, Social, and Governance (ESG) factors. Amid China's shift towards high-quality growth and carbon neutrality, ESG is emerging as an essential path for corporate brand value restructuring. Based on the strong disciplinary foundation of SJTU, efficiently-enabled data interaction closed-loop, massive real data, and rich social resources, Ling revealed plans to establish an ESG Research Institute at SJTU, which will create a unique ESG rating system recognized both domestically and internationally. This institute will contribute to China's high-quality economic and societal development.
As China's role in global economic development grows, ACEM, as a leading Chinese business school, must enhance its international communication abilities. It needs to effectively convey China's story and provide Chinese case studies for the development of global business models.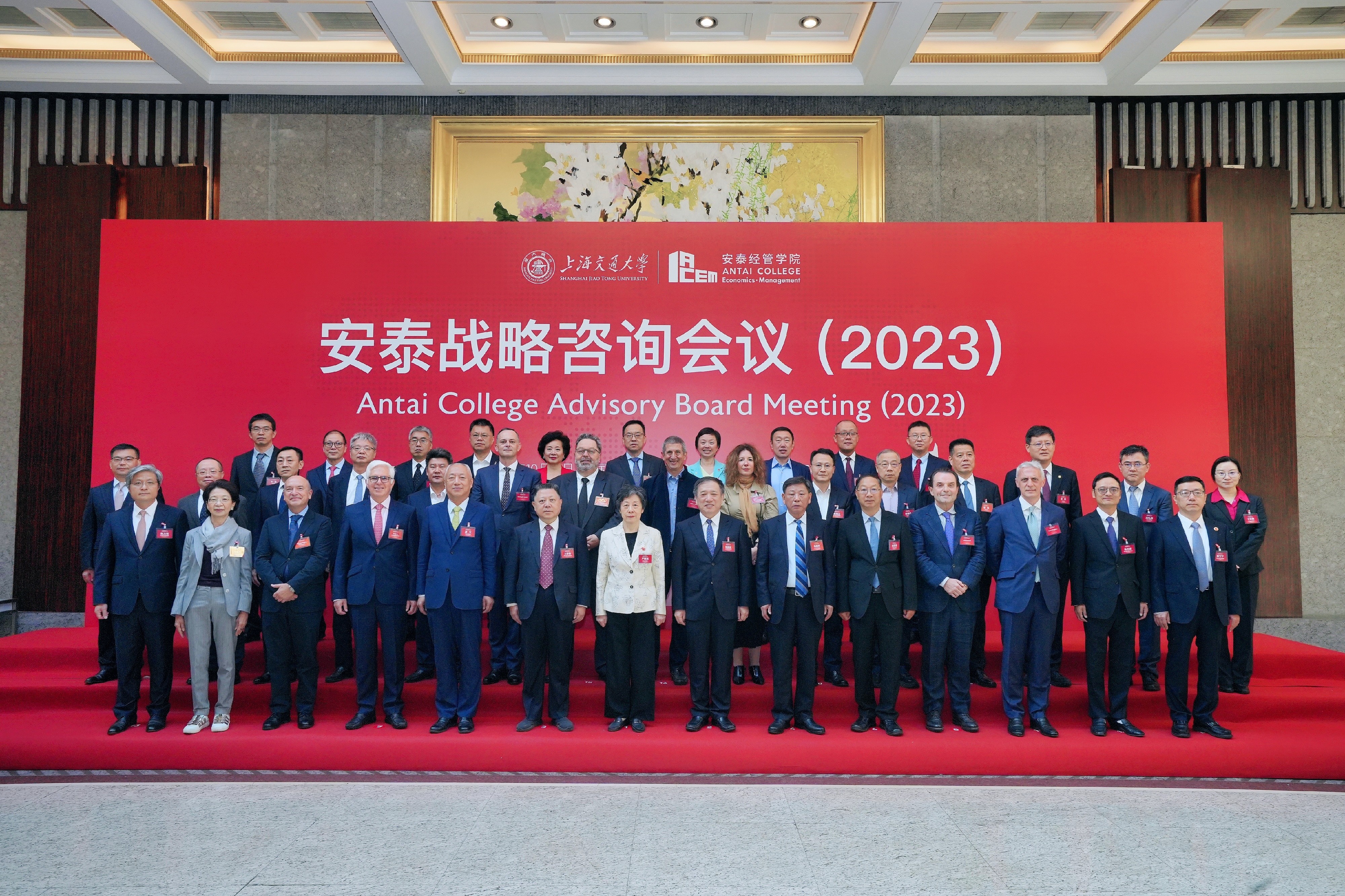 International Corporate Day: New Technology, New Business
On October 22nd, ACEM hosted the 2023 Antai International Corporate Day under the theme "New Technology, New Business". The event incorporated the Antai International Enterprise Job Fair, where over 30 international companies offered thousands of job opportunities to recent graduates from SJTU and other institutions and universities.
Dean Chen Fangruo announced the launch of a full-English online course platform for international business professionals, Doing Business in China (DBIC). He expressed hope that the platform would forge connections across countries, fields, and communities, creating mutual benefits in talent development and industry demands.
Costis Maglaras, Dean of Columbia Business School, gave a speech on artificial intelligence (AI). He explored the evolution of AI, including its history, technological advances, capital drive, Moore's Law, data growth, and potential. The computing power and data volume of AI are growing exponentially, which will lead the business and technological revolution in the coming decades. He hoped everyone maintains curiosity and an open mind.
Dong Libin, President of Huawei Cloud Marketing Department at Huawei Technologies Co., Ltd., discussed the strategy of "AI serving the entire industry". He highlighted how AI, as a technological tool, could help industries tackle complex tasks and challenges, optimize work environments, and redefine scientific research and workflows.
Ni Jun, Chief Manufacturing Officer of CATL and Dean of Global Institute of Future Technology at SJTU, shed light on the critical role of CATL's battery technology and electric vehicles in achieving a zero-carbon-emission society. Battery technology is evolving constantly, including cost reduction and increased energy density, and it is increasingly widely used in automotive, aviation, and other fields. CATL will achieve carbon neutrality by 2025 and cover the entire value chain by 2035 to help reduce carbon emissions.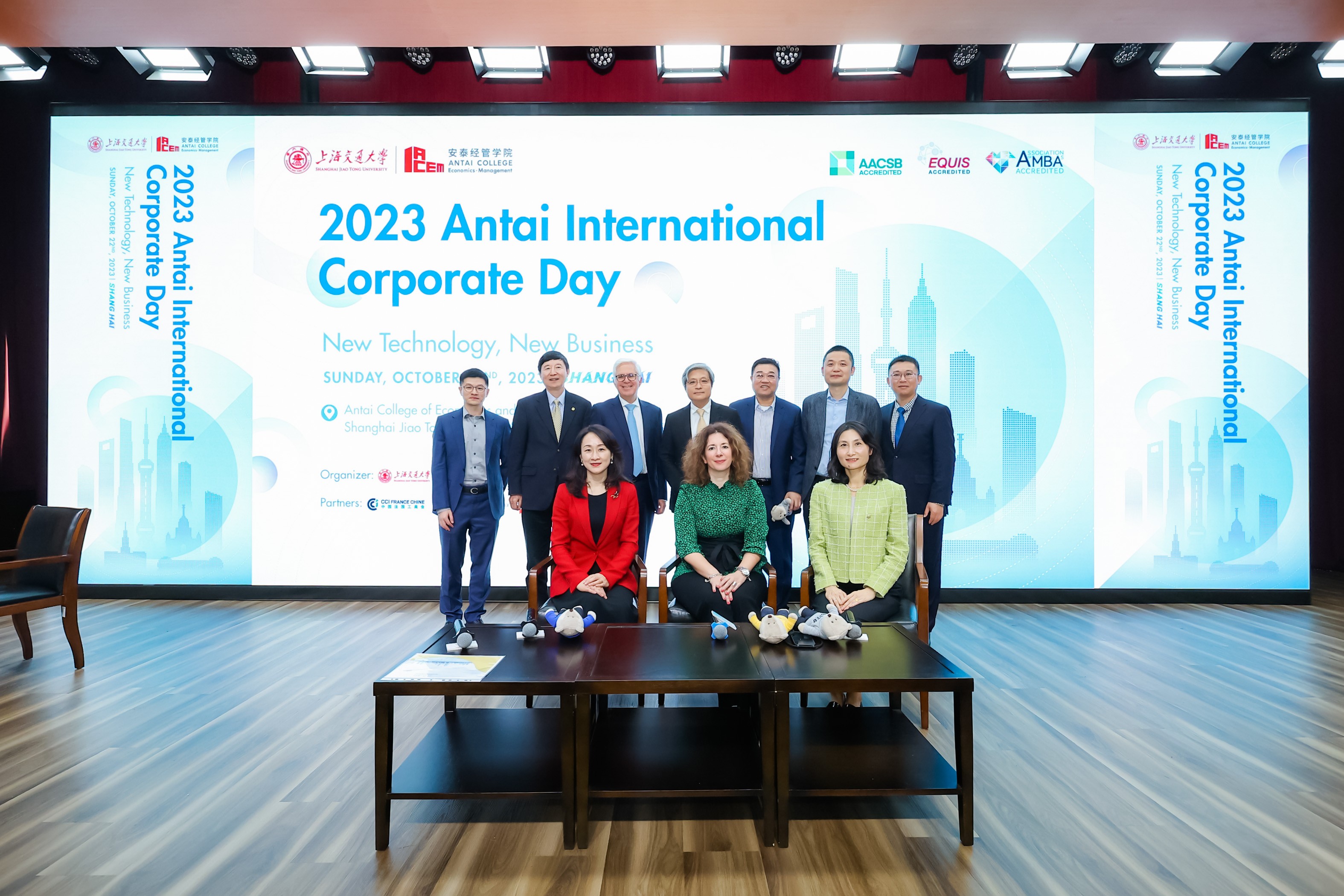 The Antai International Enterprise Job Fair invited over 30 multinational companies, such as HSBC, PwC, Arkema, Endress+Hauser, Michelin, and others. These top employers in banking, finance, technology, and other sectors offered thousands of jobs to fresh graduates. This event also enabled foreign companies in China to learn more about the academic resources and corporate relationships of Chinese universities, fostering international cooperation between the global community and Shanghai and its universities. This initiative is set to promote university-enterprise partnerships and provide robust support for business exchanges between China and other countries.