For the Future of Business Education: 2023 Antai College Advisory Board Meeting Successfully Held 2023-10-23
On October 21, Antai College of Economics and Management (ACEM) of Shanghai Jiao Tong University (SJTU) successfully held its 2023 Advisory Board Meeting in Shanghai. Chaired by Junqi YAN, Vice Chairman of the 11th and 12th National People's Congress (NPC) Standing Committee and Former Chairman of the Central Committee of China Association for Promoting Democracy (CAPD), and Zhenbin YANG, Secretary of the CPC SJTU Committee, the meeting gathered nearly fifty domestic and international representatives from government, academia, and business community to discuss the future of business education, centering on Higher Business Education and High-Quality Development in alignment with the school's strategic goals.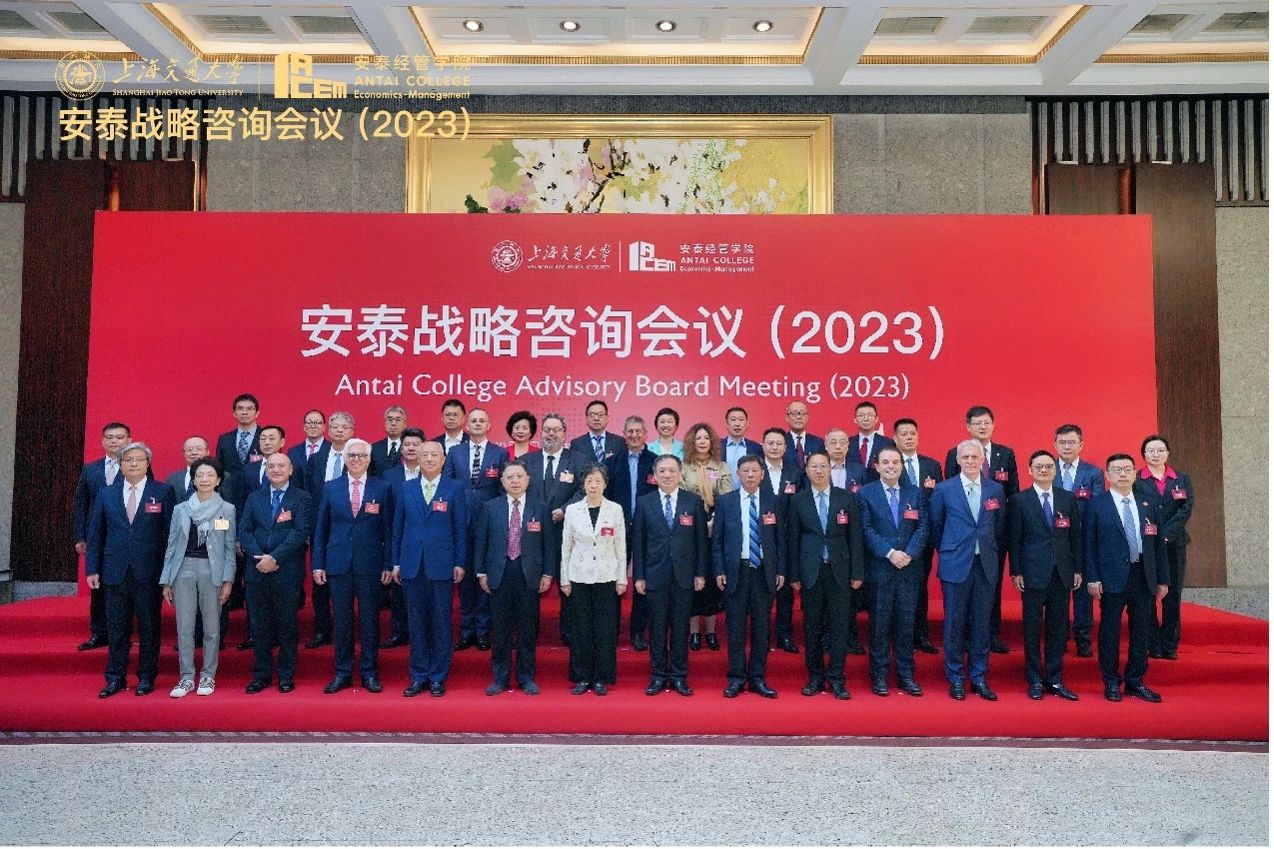 (Group photo of the Advisory Board Members)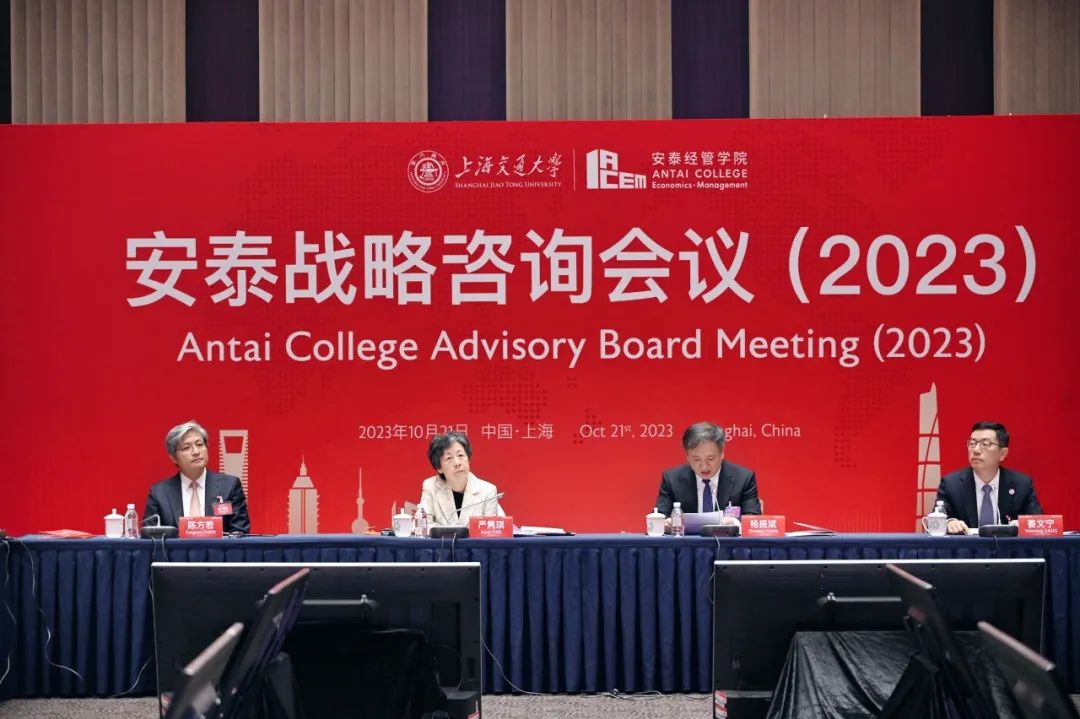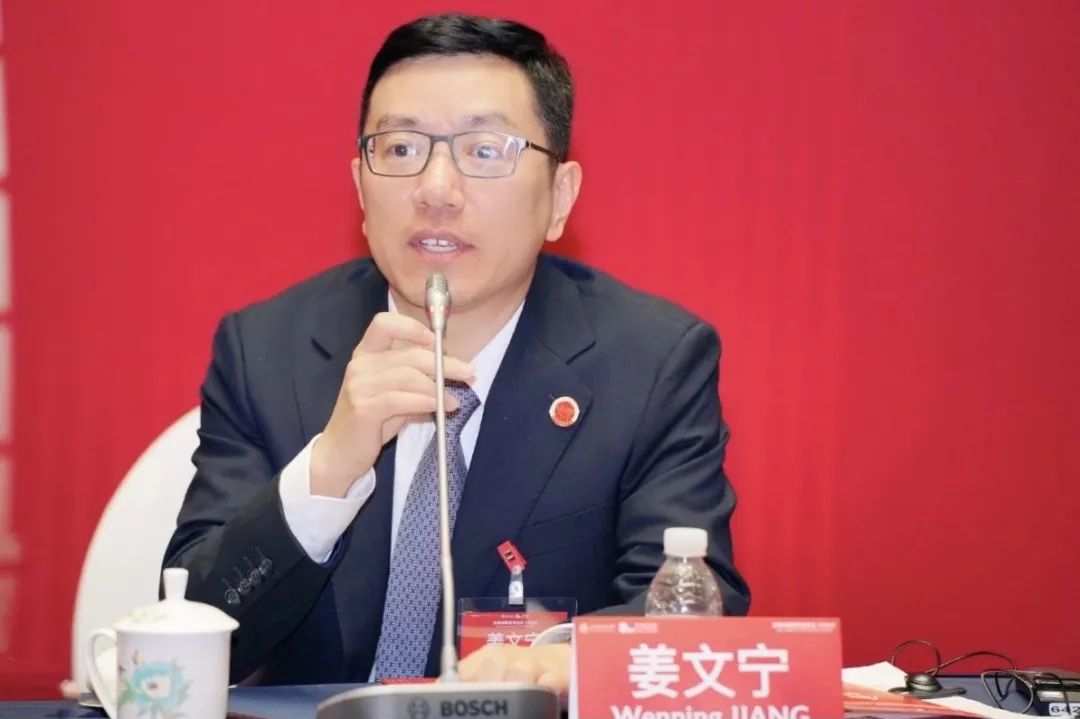 Wenning JIANG, Secretary of the CPC SJTU ACEM Committee, opened the conference, highlighting ACEM's commitment to gathering insights across sectors to drive high-quality development and setting the stage for future comprehensive collaborations.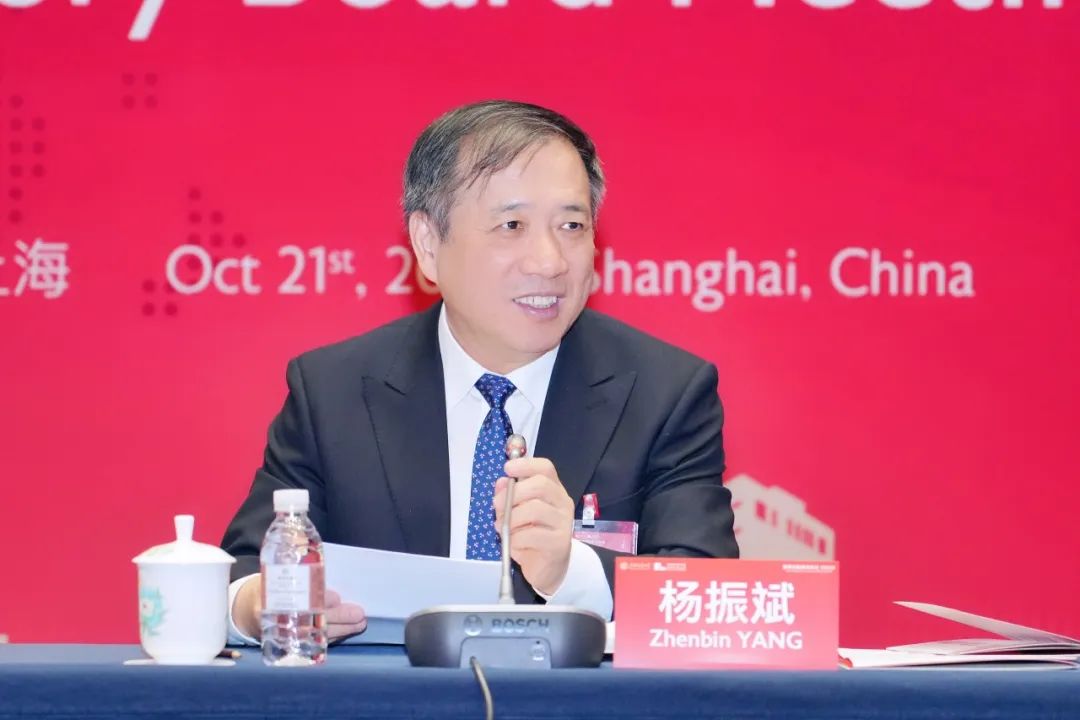 Zhenbin YANG extended his gratitude to all participants. He underscored SJTU's dedication to nurturing talent and achieving academic excellence, and spotlighted ACEM's century-long legacy, its notable achievements and its standing as one of China's elite business schools.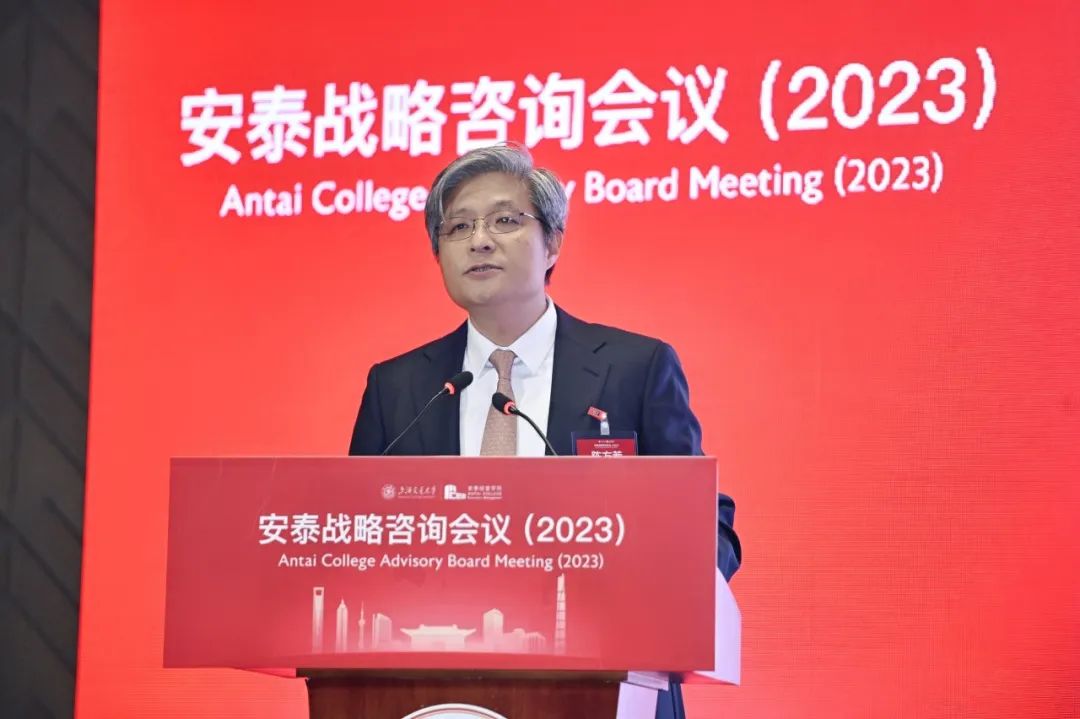 During the meeting, Fangruo CHEN, Dean of ACEM, updated the board on the school's progress and achievements over the past five years, emphasizing strides in academic development, faculty enhancement, talent cultivation, internationalized education, societal impact, and sustainable development. He expressed hope for collaborative efforts to elevate Antai to global prominence while maintaining its Chinese roots.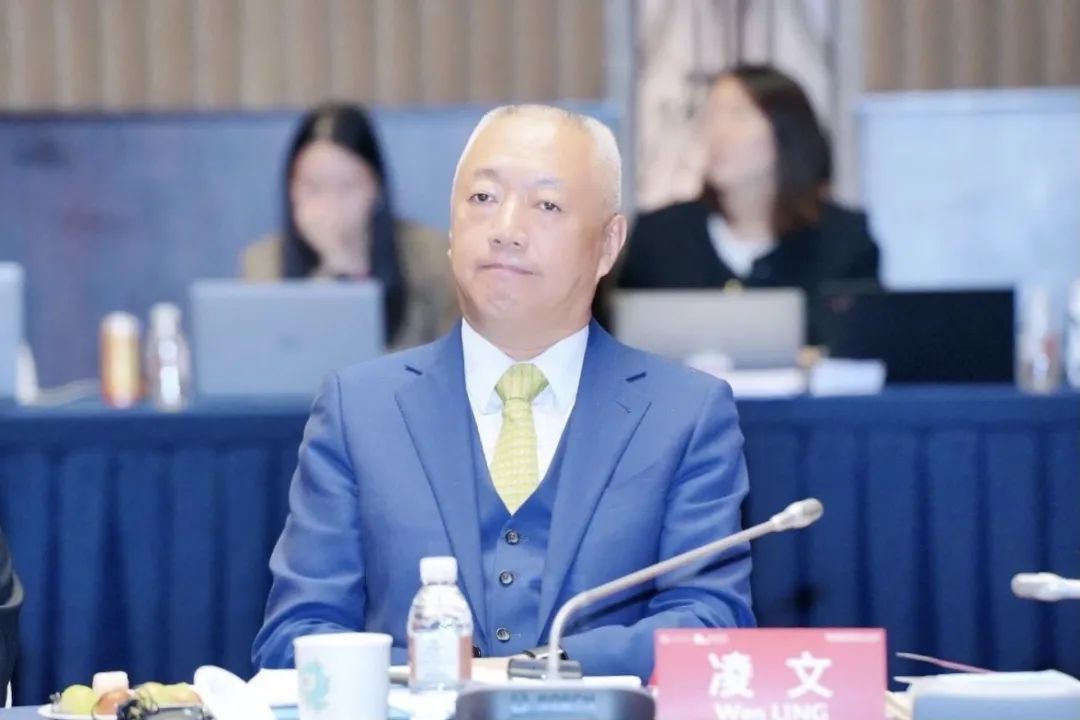 Wen LING, academician of Chinese Academy of Engineering, shared a report centered on ESG, outlining the imperative for adopting ESG practices as China transitions to high-quality growth and carbon neutrality. He also announced plans to establish an ESG Research Institute at SJTU, aiming to develop a globally recognized ESG rating system.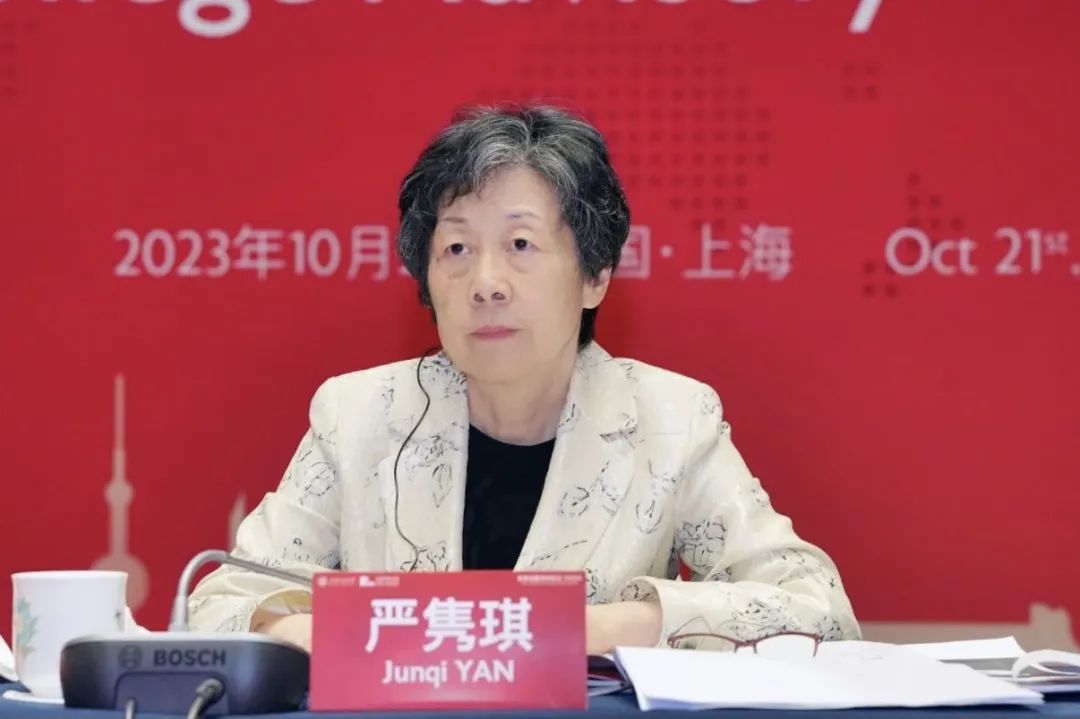 Junqi YAN expressed her satisfaction with Antai College and its parent university's innovative progress. She expressed her hope that representatives from diverse sectors would maintain their support and provide insightful guidance, all to fuel Antai's onward journey of excellence.
The meeting facilitated discussions on pivotal topics including digital economy, talent training reform, interdisciplinary collaboration, fintech, and the integration of industry and education, providing valuable recommendations for the college's future development.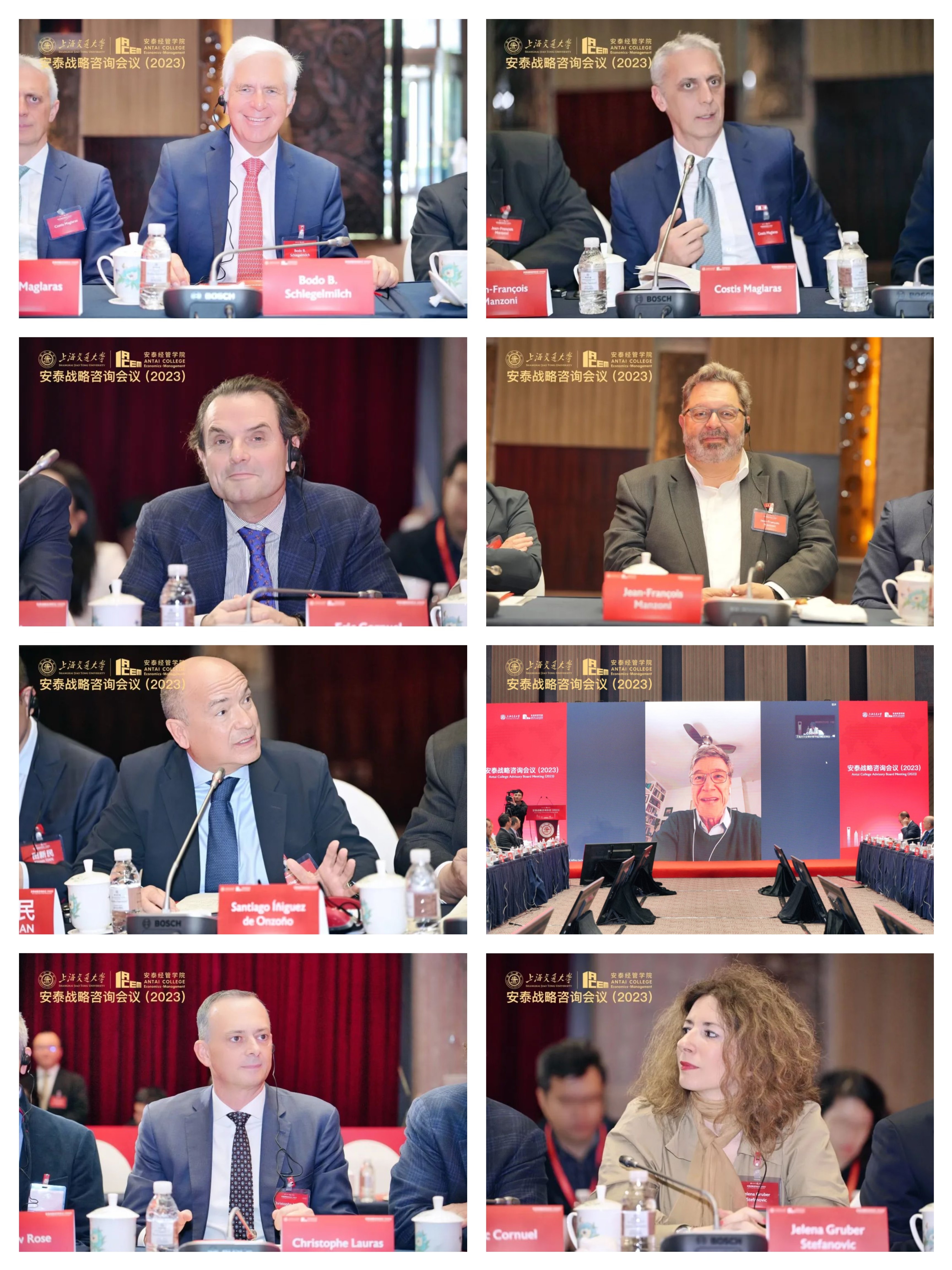 Bodo B. Schlegelmilch, Former Chair of the Association of MBAs (AMBA) and Business Graduate Association (BGA) as well as Professor and Chair of the Institute for International Marketing at WU, Vienna University of Economics and Business, Eric Cornuel, President of the European Foundation for Management Development (EFMD), Santiago Iñiguez de Onzoño, President of IE University, Christophe Lauras, Chief Operating Officer of Accor Greater China and President of the French Chamber of Commerce and Industry in China, Costis Maglaras, Dean of Columbia Business School, Jean-François Manzoni, President of the International Institute for Management Development (IMD), Jeffery Sachs, Director of the Center for Sustainable Development at the Earth Institute of Columbia University and Former Director of the Center for International Development at Harvard University, Jelena Gruber Stefanovic, Head of the Representative Office for the Chamber of Commerce and Industry of Serbia, shared their practices, insights, and expectations from an international perspective, for Antai's growth and impact, enriching the dialogue on business education. "As a member of EQUIS-accredited institutions, Antai College has been doing very well during the past few years, the strategy that implemented the interdisciplinary and industrial dimension holds great potential, making it an attractive option for students worldwide." Eric Cornuel said during the interview.
As China's influence in the global economy surges, Antai, a top-tier Chinese business school, is called upon to boost its international communication, share China's development narratives, and contribute Chinese cases to global business practices.