Celebrating Excellence in Accreditation: ACEM Obtains AMBA Reaccreditation for the Maximum Five-year Period 2023-09-13
Antai College of Economics and Management (ACEM) of Shanghai Jiao Tong University (SJTU) announces the renewal of its reaccreditation by the Association of MBAs (AMBA) for the maximum five-year period. AMBA is one of the world's leading authorities on post-graduate business education. This accreditation recognises the excellence of ACEM programmes, with the School being triple-accredited by AACSB, EQUIS and AMBA for close to 20 years.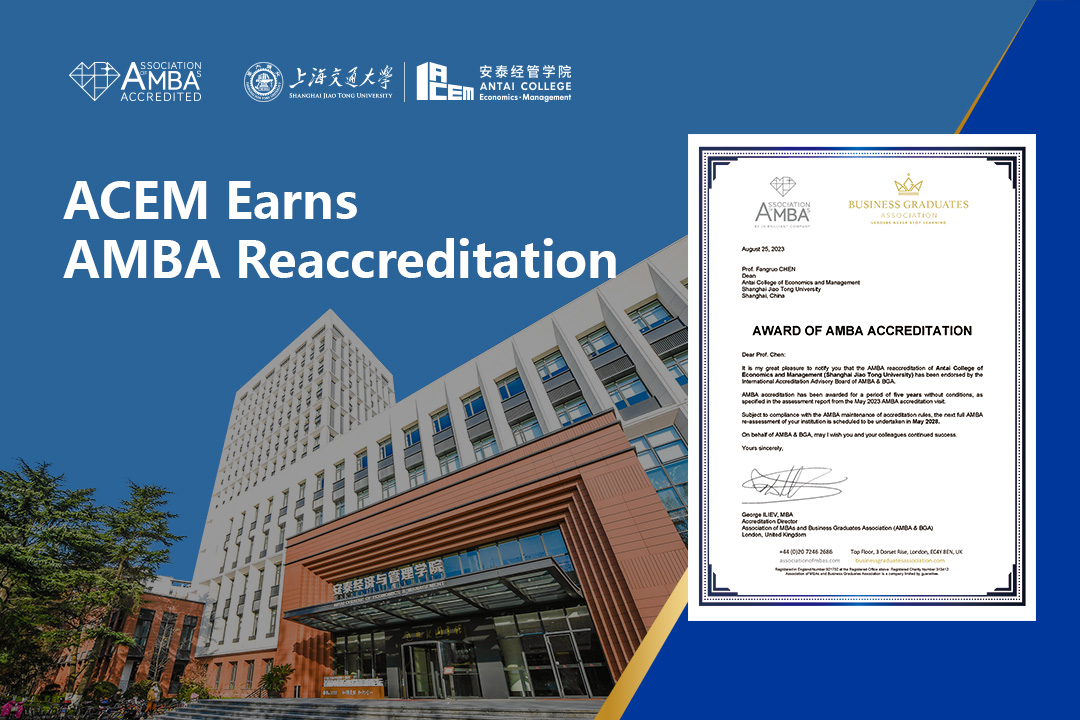 Peer-review Panel Visits Campus
The on-site peer-review visit took place during May 25-26 at Xuhui Campus and was conducted by a distinguished panel of five experts, including Bodo Schlegelmilch, Chair of AMBA & BGA; George Iliev, Director of AMBA & BGA; Steef van de Velde, Dean of Rotterdam School of Management, Erasmus University; Lailani Alcantara, Dean of College of International Management, Ritsumeikan Asia Pacific University, and Zhongming Wang, China Advisor of AMBA.
During the two-day peer-review visit, leadership from ACEM, including Yang Zhenbin, Secretary of the CPC SJTU Committee; Chen Fangruo, Dean of Antai College; Jiang Wenning, Secretary of the CPC SJTU ACEM Committee, and other college executives, participated actively in the accreditation activities. The evaluation process involved extensive discussions with school and college leaders, MBA and EMBA program heads, students, alumni, employer representatives, faculty, and career development staff.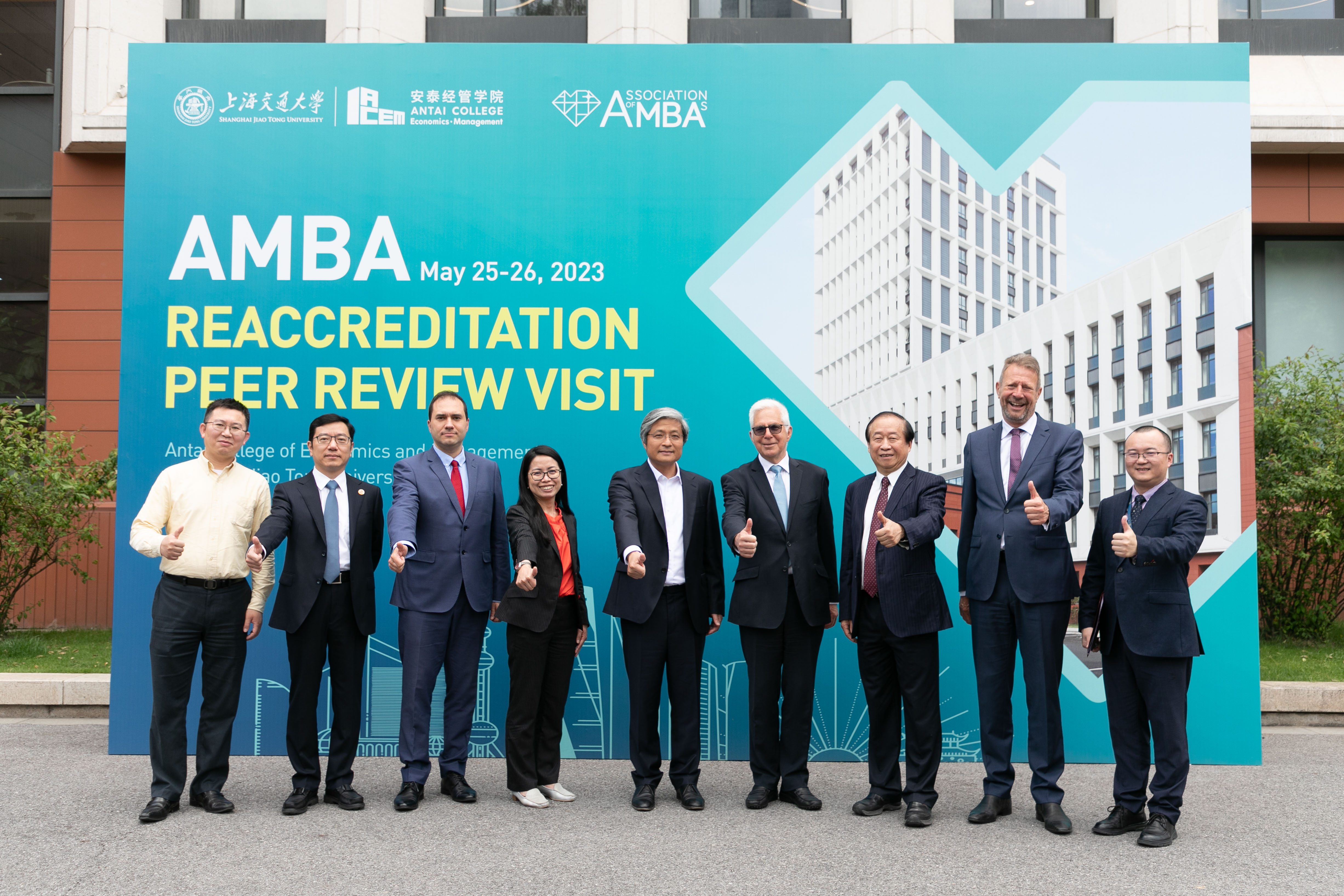 Comprehensive Evaluation and Recognition
Dean Chen Fangruo expressed gratitude for the excellent work carried out by the AMBA accreditation panel, emphasizing ACEM's commitment to nurturing talented and influential leaders for the global business community. He also underscored the college's ongoing initiatives aimed at achieving a symbiotic relationship between industry research, academic achievements, and teaching excellence.
During the process, Bodo Schlegelmilch, Chair of AMBA and BGA, praised Antai College for its "admirable development in recent years". He said, "The college has a professional leadership team and excels in industry research, faculty development, international influence, and sustainability, setting it apart as a leader in China. The educational outcomes at Antai, particularly the strong alumni networks of the MBA and EMBA programs, demonstrate the college's deep commitment to its students and alumni. I would like to express my sincere appreciation for your professionalism and passion. It is my pleasure to serve as the Chair of the Peer Review Team during the AMBA re-accreditation visit to Antai."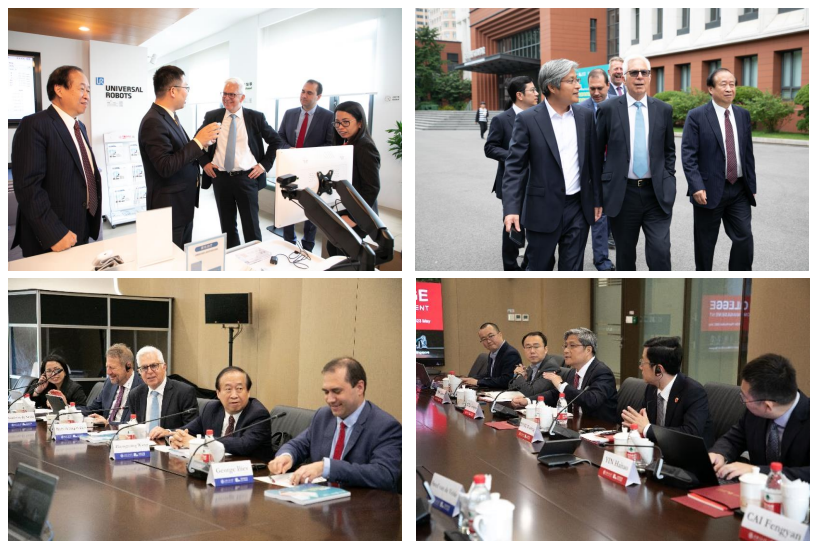 A Global Vision, Innovative Thinking, and Academic Excellence
ACEM is dedicated to fostering leaders who are proficient in interdisciplinary challenges. Our standout MBA and EMBA programs offer a blend of theoretical and practical knowledge, creating a strong network of influential alumni.
With a strong commitment to improving teaching and research quality, ACEM continues to offer cutting-edge and interdisciplinary educational experiences. ACEM has consistently taken steps to align educational offerings with global best practices, and is devoted to fostering more talented and influential leaders globally.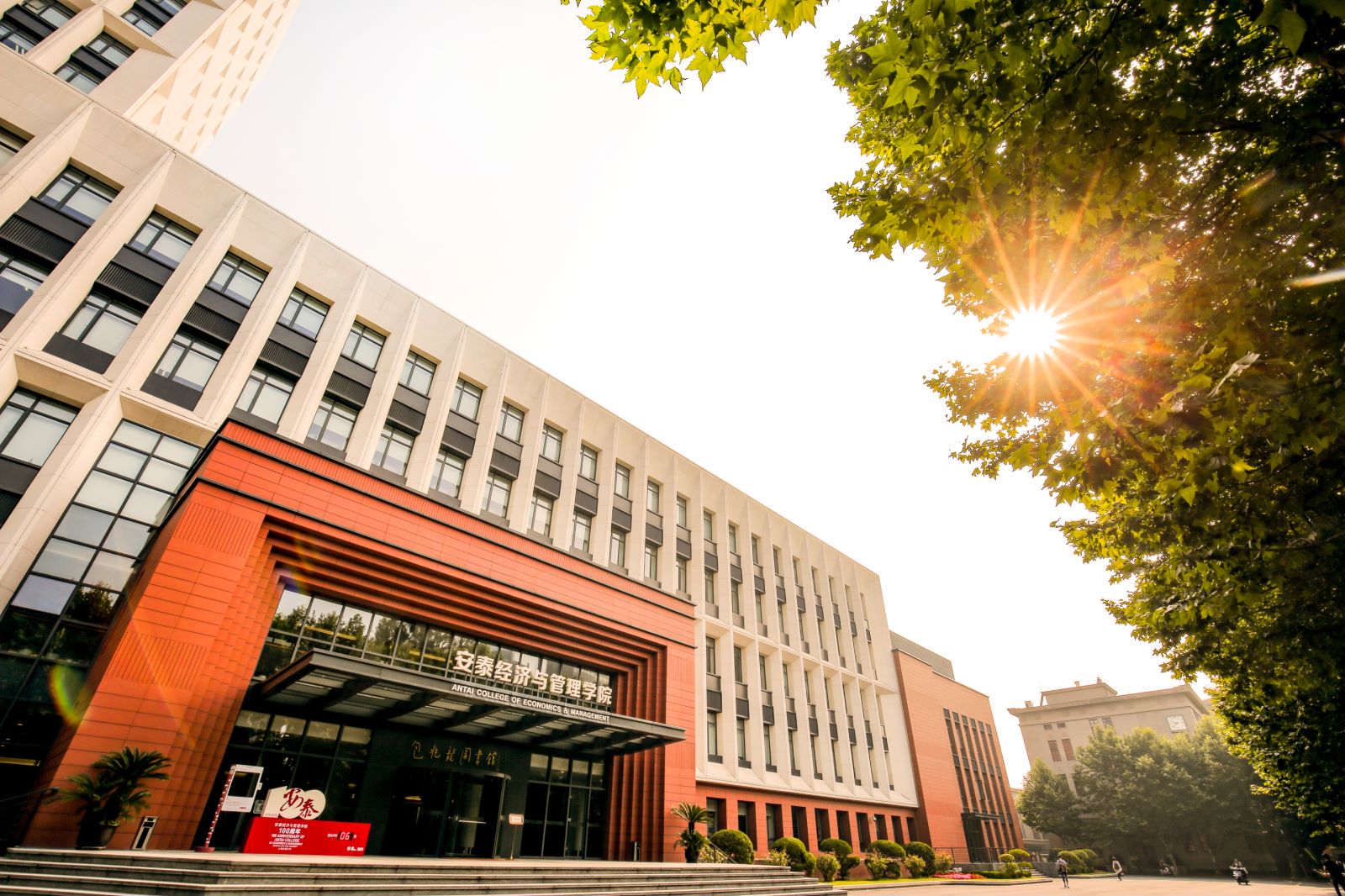 About AMBA
Founded in 1967 in the UK, the Association of MBAs (AMBA) is one of the world's most authoritative management education accreditation systems. AMBA accreditation is exclusively focused on high-quality MBA programs and has to date accredited over 270 business schools across 75 countries. In China, 45 business schools have received AMBA international accreditation. Accreditation from the Association of MBAs represents the highest standard of achievement in post-graduate business education. Its rigorous assessment criteria ensure that only the highest-calibre programmes achieve Association of MBAs accreditation.