ACEM Welcomes the Class of 2027 2023-08-24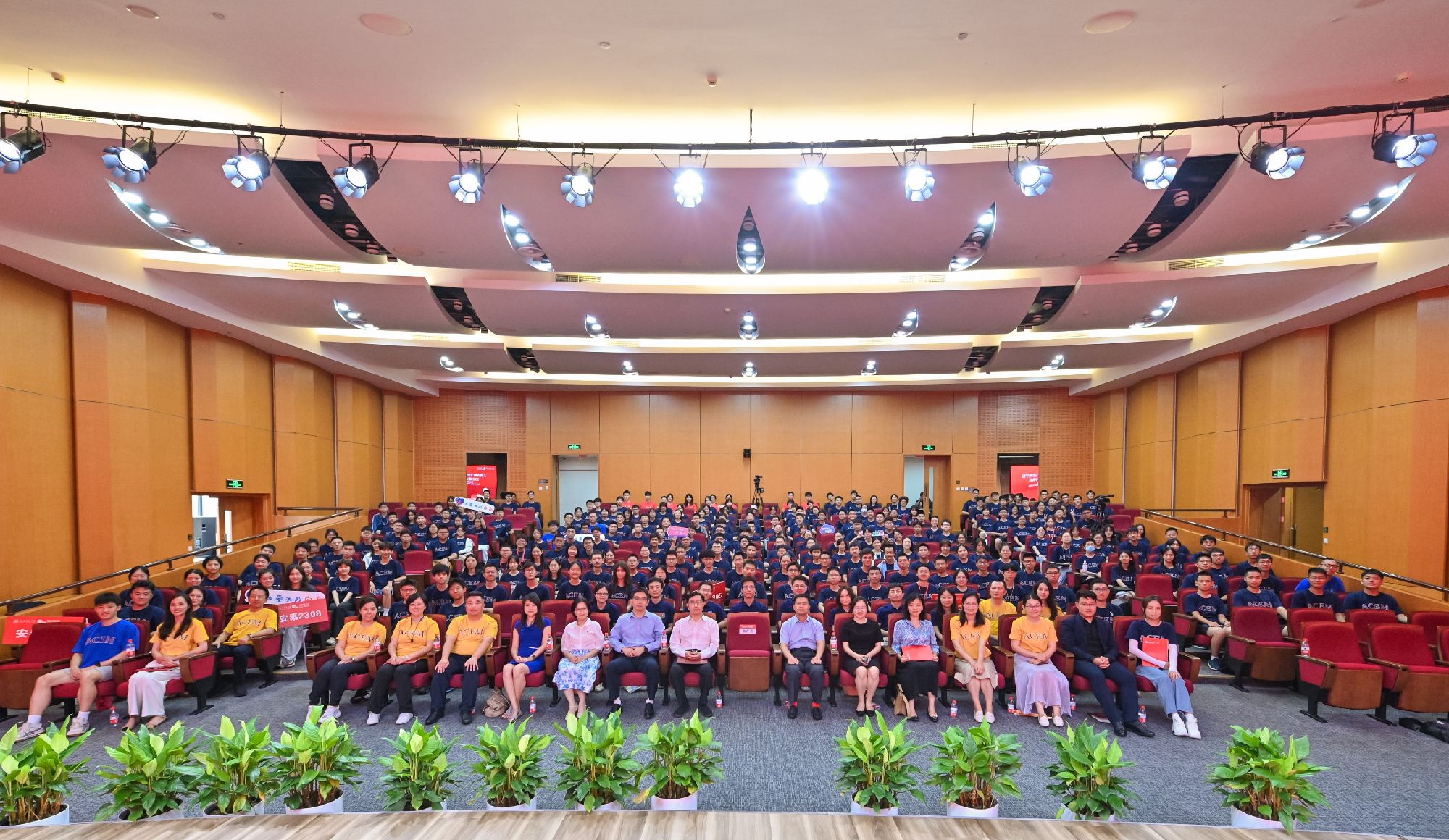 Shanghai, August 24 - Antai College of Economics and Management, Shanghai Jiao Tong University held its Opening Ceremony for the Class of 2027 at Xuhui Campus. The ceremony was attended by Dean Chen Fangruo, Party Committee Secretary Jiang Wening, Deputy Party Committee Secretary Zhang Donghong, Vice Dean Zhu Xi, department heads, class mentors for the Class of 2027, representatives from the Student Affairs and Academic Affairs offices, and all incoming undergraduate students. The ceremony was hosted by Zhang Donghong. The ceremony marked the first time the students joined together as an entire class.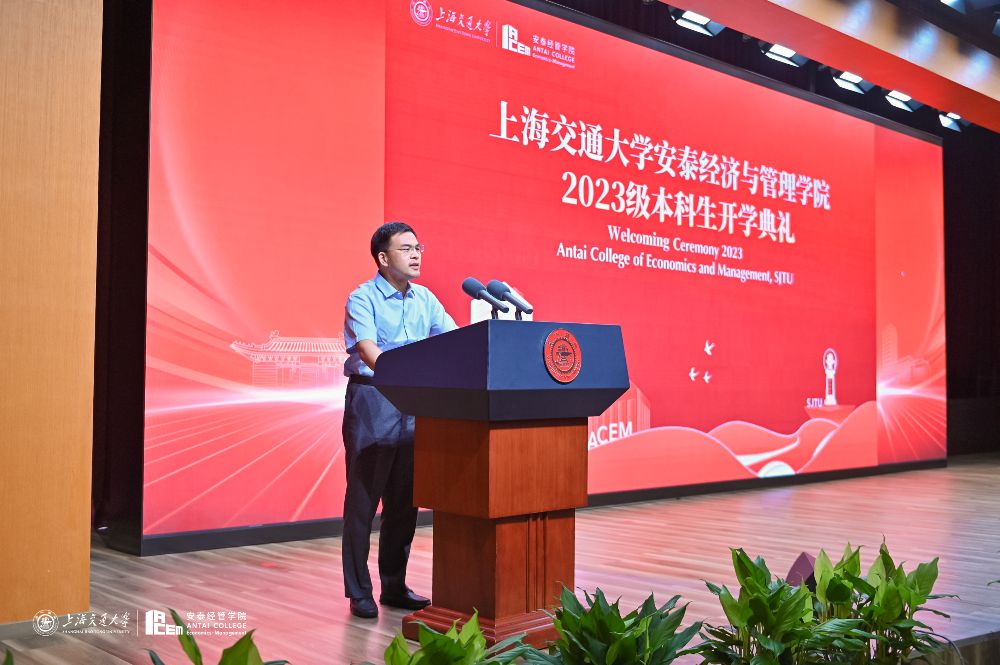 Leadership of Antai kicked off the Welcome, imparting valuable insights and guidance to the newly arrived Class of 2027.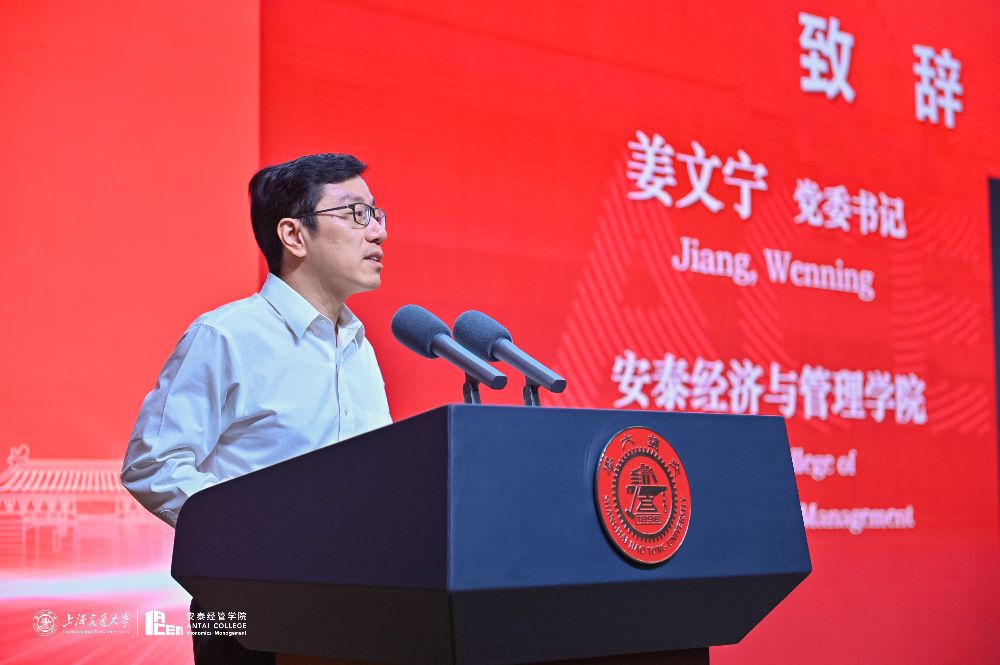 Party Committee Secretary Jiang Wening warmly welcomed the incoming students to Antai and offered them three key points of advice. First, he encouraged them to build self-confidence and to fully utilize the broad platform provided by the college for their personal growth. Second, he urged students to adopt the right attitude to face challenges head-on and to seek guidance from peers and mentors. Third, he motivated them to set ambitious goals and strive to excel.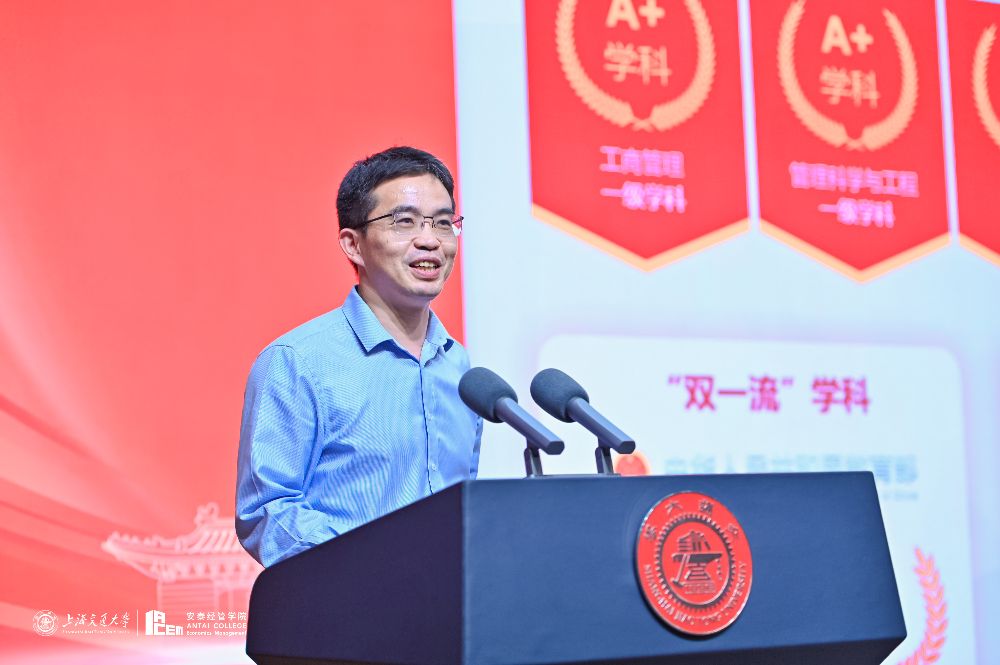 Vice Dean Zhu Xi then introduced Antai's vision and philosophy to the new students. He elaborated on four aspects: academic structure, talent development, departmental overviews, and undergraduate programs introduction. He particularly emphasized the college's commitment to "innovative integration, self-directed choices, and diversified development" in its educational philosophy. He advised students to choose their major wisely based on their interests and future career aspirations.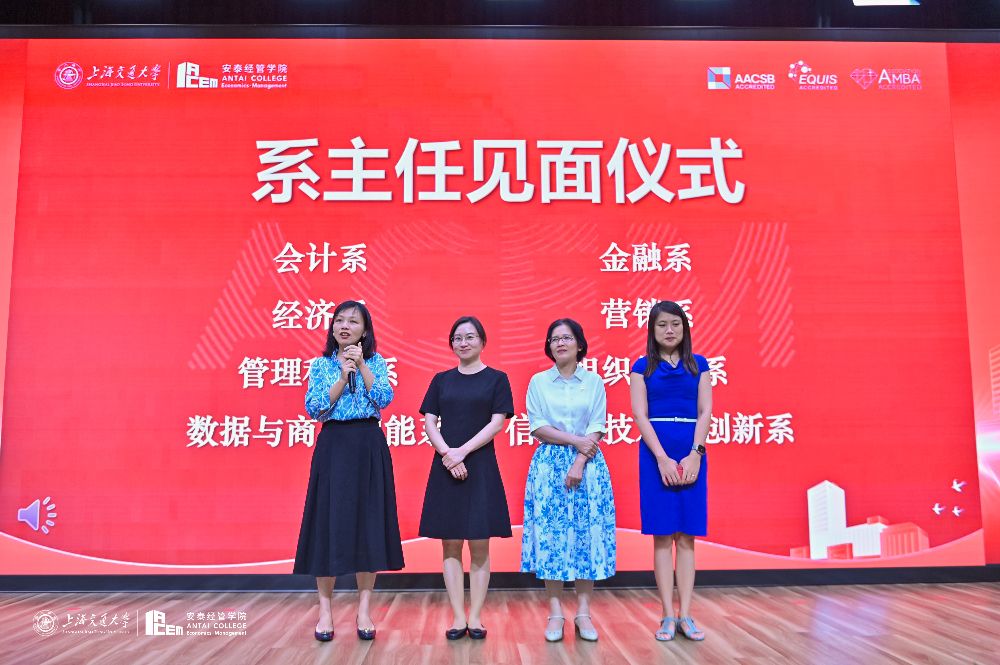 During meet-and-greet segment between the department heads and the new students, the heads of the Management Science, Marketing, Finance, and Economics departments briefly discussed their respective curricula. They encouraged students to communicate much with faculty members to find their academic passion.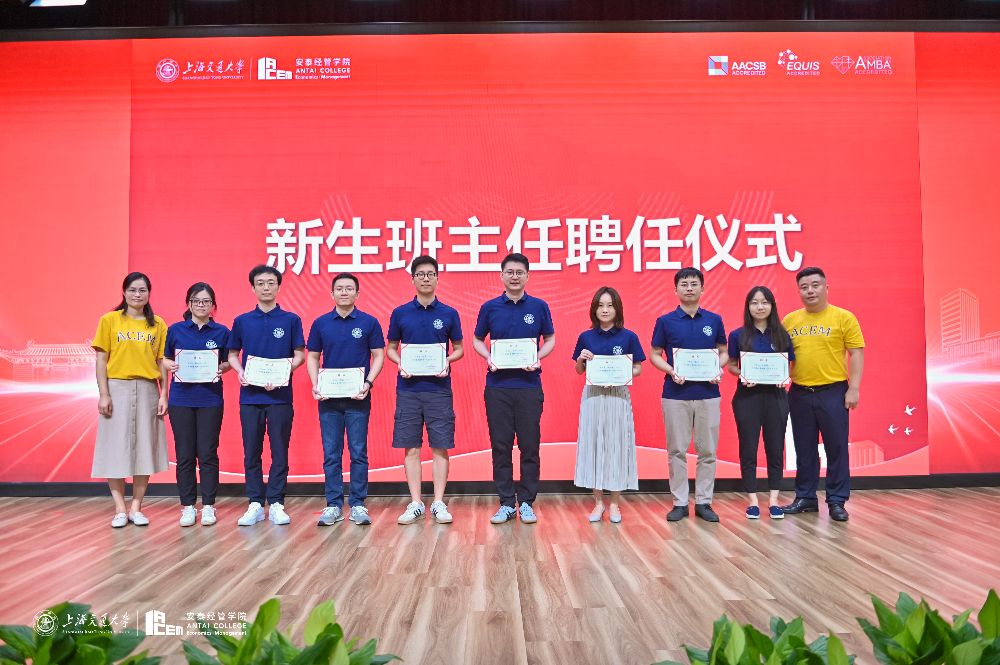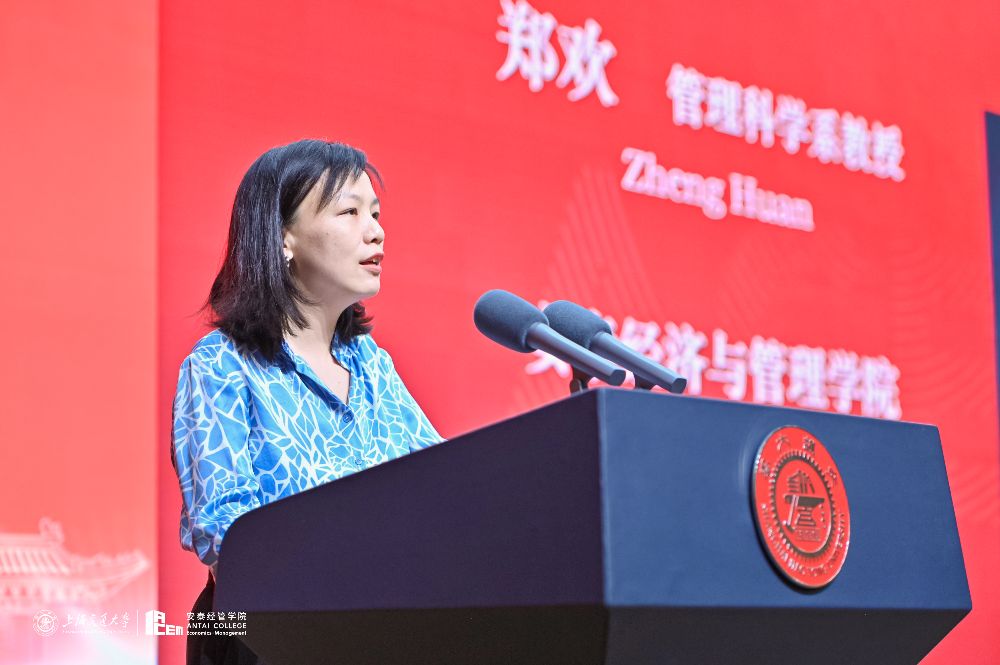 Professor Zheng Huan, speaking on behalf of the faculty, offered insights into self-directed learning and effective use of internet tools. She encouraged students to balance individual needs with societal responsibilities and to actively participate in extracurricular activities to cultivate social responsibility and leadership skills. She expressed hope that students would demonstrate self-confidence, resilience, mutual respect, and aid in their journey at ACEM.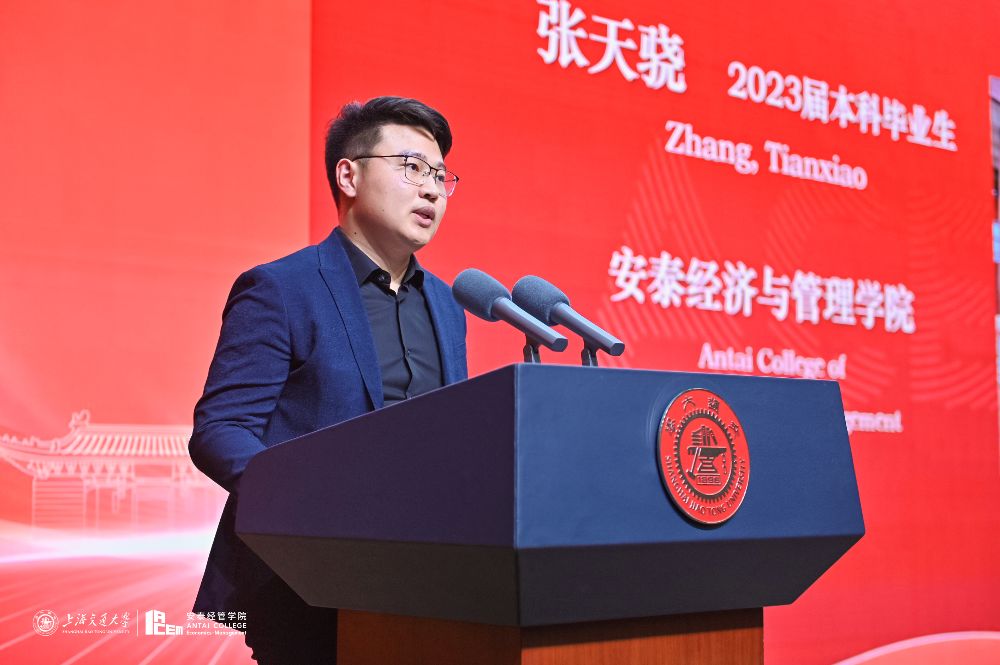 Representing the senior students, Zhang Tianxiao shared his rich experiences and encouraged the newcomers to be courageous in trying new things and exploring the unknown. He also stressed the importance of making informed decisions and choices, and pursuing goals with determination.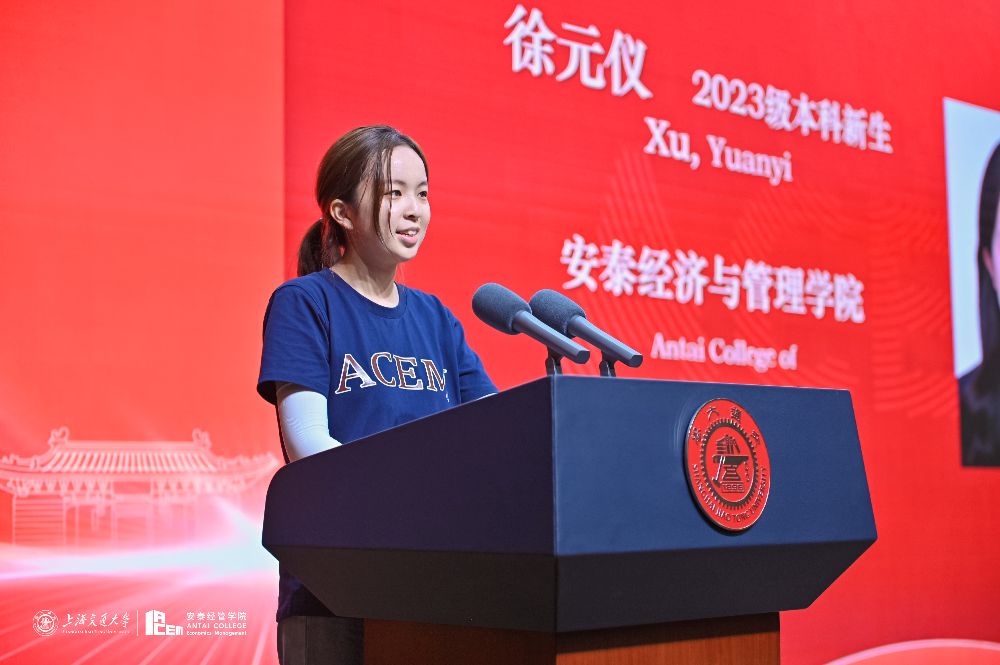 Freshman representative Xu Yuanyi shared her journey from Jiao Tong University High School to Antai. She looked forward to sharing the Jiao Tong spirit of having ideals, taking responsibility, and striving hard with her peers. She encouraged everyone to start from a higher point and serve the nation with their acquired knowledge and skills.
The ceremony concluded with a rendition of the Antai College anthem, "Voice My Dreams to the World," sung by faculty and students, marking a successful end to the 2027 Opening Ceremony for incoming undergraduates.
The Class of 2027 sets sail from onward, venturing into uncharted territories and are ready for opening new chapters in their academic journey. With firm ideals, a deep sense of national responsibility, and a relentless pursuit of their dreams, they are poised to realize their full potential and embrace a world of endless possibilities.