Antai Alumni Story | Gao Wenjun: Seizing the Decade and Living Life to the Fullest 2022-11-30
Upon meeting Gao Wenjun for the first time, you'll recognize that she is a representation of gentleness and perseverance. She's polite and elegant, and values people for their character alone, demonstrating a warm, kind attitude to anyone she meets. But she's more than meets the eye. When the running shoes are laced, she's able to show her elegance in another light, traversing through muddy mountains and fields without any issue. In fact, she has four full marathons and five cross-country races under her belt, all completed within one year.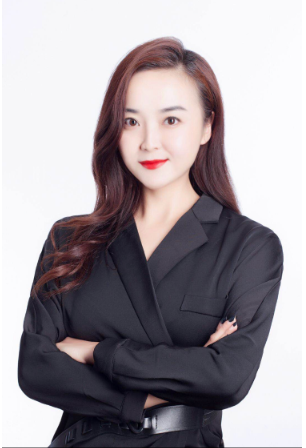 "Warren Buffett said: life is like a snowball. The important thing is finding wet snow and a really long hill. I take this as my motto. My first ten years were mainly used to find wet snow and long hills."
Gao Wenjun entered the workforce in 2007 and graduated with an MBA from Antai College in 2017, during a transformative first decade. In the past ten years, she continued to learn, explore herself, and strive to achieve her goals. During the second decade, in the face of greater challenges and an unpredictable future, she demonstrated fearlessness and confidence, looking to gain ownership over her professional journey and live life to the fullest extent.
Gao Wenjun, Co-founder and CEO of Shanghai Dola Aimen Information Technology Co., LTD, is also an MBA alumnus of Antai College of Economics and Management, Shanghai Jiao Tong University, 2014.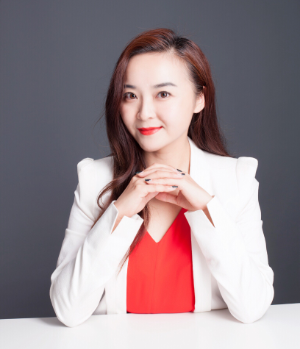 The First Decade: Laying a Solid Foundation
When first entering the workplace, Geo Wenjun was responsible for the operation and management of Wicresoft China. Here, she managed the training and operation of nearly fifty Microsoft Channel Gold partners in China. In just a single year, she was promoted twice and won the 'Excellent Employee' award, setting the exemplary foundation that would dictate the direction of her career.
In 2009, when the panic of the global economic crisis reverberated around the world, she received an offer from KPMG, ultimately becoming a member of its management and consulting division. During her time here, she traveled to various cities for projects, interviewed prospective professionals, and conducted research during the day. All of this occurred while working overtime at night to catch up on reports. In the past three years, her unyielding spirit motivated her to consistently progress, leading toward her passing the PMP (Project Management Professional Qualification Certificate), mastering the consulting methodology system, and accumulating plenty of management consulting experience in the pan-industry field.
In 2012, Gao Wenjun joined Ericsson Management Consulting, focusing on the vertical extension of TMT consulting. Here, she also applied for the MBA of Antai College of Shanghai Jiatong University, aiming to continue her study. This studying experience at Antai College proved to be a pivotal point in her professional development. Looking back and sharing alumni stories, she recounted: "The most important thing Antai College has brought me is a lifelong learning platform and alumni resources. This allowed me to gain a forward-looking perspective, become acquainted with business professionals from all walks of life, and join various clubs."
2017 brought on her graduation from Antai College, marking the 10th year of her career. Throughout the last ten years, her growth, talents, potential, and ability to build her own life and achieve her own goals flourished. She did all of this with a sense of enjoyment and fulfillment.
The Second Decade: Challenging Herself Bravely
"The more clearly I know myself, the more I can drive myself forward."
In the past decade, throughout the accumulation of her many professional and personal experiences, Gao Wenjun gained a clearer understanding of herself. Shortly after her MBA graduation from Antai College, she joined China Fortune Land Development Co Ltd (CFLD). From this, she was able to recognize the prominent features that came with private companies, including the need to adapt and change rapidly. It became evident that staff was required to manage things quickly and accurately, particularly in the investment circle. The core demands of customers must be met; then, resources must be mobilized to promote the implementation of projects.
"Companies are investing a lot of money, so they are prudent to spend money. It usually takes half a year to one year for a project to be implemented in the early stage."
While instigating her responsibilities with the CFLD business project, Gao Wenjun understood the need to balance the demands and interests of the customers, the new city, the capital, the government, and the partners. By controlling the whole project, she has helped the enterprise land and blossom in the city, closely guiding its establishment and progress step by step.
"I feel very happy," she said, "because I can help launch outstanding innovation and entrepreneurship projects, solve urgent problems for enterprises, and inject new impetus into the city."
Run Around the World
Looking beyond work, CFLD's culture of long-distance running inspired her to actively delve into the world of running itself. At the beginning, there was no denying its difficulty. But with perseverance and resilience, Gao Wenjun was able to build up her stamina and conquer ten kilometers, her first half marathon, leading toward the impressive feat of a full marathon. During the Asia-Pacific Business School Desert Challenge, amongst others, her running ability was even recognized through awards. Going forward, her aspirations lie with qualifying for the BQ (Boston Marathon), heading to the Runners' Pilgrimage Hall Boston Experience, and going to the UTMB (Ultra-Trail du Mont-Blanc). She also hopes to participate in some public welfare marathon activities, and act as a companion or volunteer for visually impaired runners, so that running can have a positive aspect of their lives, too.
Alongside all of this, she cooperated with other alumni from Antai College to launch and prepare the STJU ACEM knowledge and Action Sports Alumni Association of Shanghai Jiatong University. This was brought forward with the aim of connecting alumni of MBA, EMBA, EE, and GPER programs to create an influential alumni organization, influencing people of all shapes and sizes to recognize the happiness that sports can bring.
"One person can run fast, but a group of people can run farther," she said. "I want to keep running on this road!"
After taking on many years of practical experience and industry resources, Gao Wenjun has embarked on a journey of entrepreneurship, with the founding team consisting of marathon enthusiasts. Entrepreneurship is not dissimilar from a marathon. With the determined attitude that she has demonstrated throughout the years, she hopes to travel even farther down this ambitious road!