Industry Community Classes Program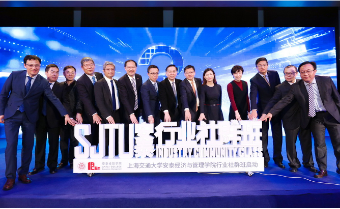 About ICCP
We launched the Industry Community Classes Program (ICCP) to conduct interdisciplinary, industry-specific research, and to solve practical problems existing within those industries.
We welcome our alumni to join the program, if you are ready to apply, please contact our ICCP team:
jtuhysq@sjtu.edu.cn
We group students and alumni across different programs based on specific industries, integrating the superior discipline resources of SJTU with industry for in-depth collaboration, holding lectures, seminars, workshops and company visits, convening once per month. As of November 24, 2021, the ICCP has carried out 48 issue courses and 39 industry research activities.
Combining traditional business courses with emerging digital technology, the ICCP offers students more systematic and forward-looking perspectives.
By end of 2021, the ICCP has 585 students in 9 industry community classes. We will cover more industries in the future.
MBA Entrepreneurship Fund