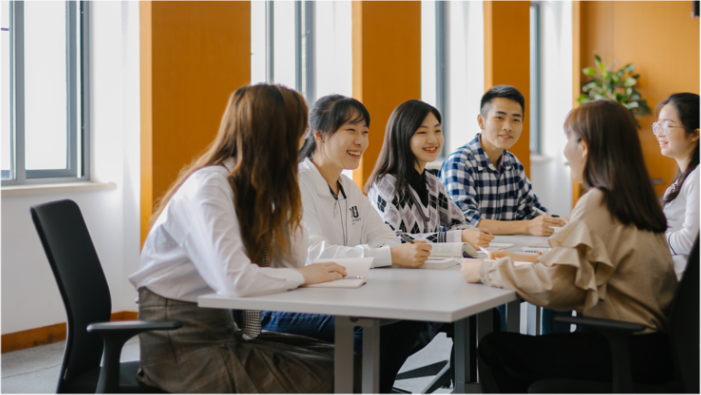 Department of Finance
After the establishment of the College of Management of Jiao Tong University in 1931, it set up disciplines including financial management, which focused on corporate finance and financial banking and began to train relevant professionals. Since then, a large number of graduates have gradually grown into the mainstay of China's economic and financial sector, playing an important role in various financial institutions such as banks, securities, funds and insurance, as well as government admin
The main research interests of the faculty include corporate finance, securities investment, financial engineering, risk management, quantitative investment, fintech, etc. We have strong disciplinary strength and extensive research experience especially in the field of quantitative analysis. At the same time, the faculty practices the systematic concept of inter-disciplinary studies and integrating knowledge with practice. With their researches oriented in the major needs of the country, the teachers actively pay attention to industrial development and set up research teams for industries such as bonds, banking, fintech and healthcare, etc.
In the past six years, the faculty has undertaken one major research project of the National Natural Science Foundation of China (NSFC), one major project of National Social Science Fund of China (SSFC), one key project of international cooperation and exchange of NSFC, one key project of NSFC, 30 general projects and youth projects of NSFC, and many horizontal projects. Nearly 250 academic papers have been published in journals and international conferences at home and abroad, and nearly 30 textbooks and works have been compiled, which have generated a good academic reputation and social influence. The faculty has won 4 Outstanding Achievements Awards in Humanities & Social Sciences among Chinese universities and 15 Outstanding Achievements Awards in Philosophy & Social Sciences at provincial and ministerial levels. The department has been ranked among the top 50 in the QS World University Rankings by Subject in 3 consecutive years.
Teaching Projects & Main Achievements
Teaching programs cover all levels of undergraduate, postgraduate and doctoral students, among which the Master of Finance program is among the first batch of Master of Finance programs in China, ranking Tier-1 in the specialized evaluation organized by the National Education Supervisory Committee.
The faculty has won one 1st prize and one 3rd prize of the Shanghai Teaching Achievement Award, two 1st prizes of Shanghai Jiao Tong University Teaching Achievement Award. Among the courses with the faculty as the course leaders, Financial Engineering won the National Excellent Course and is approved as an Excellent Course in Shanghai. Econometrics won the Excellent Courses in Shanghai and the Key Courses in Shanghai. Principles of Finance and Corporate Finance have been approved as key courses in Shanghai. The Building of the Demonstration Course of Financial Principles was selected into the Industry-University Cooperative Education Project by the Ministry of Education. Commercial Bank Management was launched on the international platform of online teaching of higher education institutions of the Ministry of Education. In addition, the textbooks compiled won one 1st prize of Excellent University Textbook Award in Shanghai and one Excellent Textbook Award of Shanghai Jiao Tong University.
The faculty has won 2 awards in the Tang Lixin Famous Teachers Award, 1 award for Kaiyuan Top 10 Best Teachers, one 1st prize, one 2nd prize and two 3rd prizes for Outstanding Teachers of Shanghai Jiao Tong University, 1 award of Teaching & Educating People Award of Shanghai Jiao Tong University and 3 Candlelight Awards. The faculty has instructed their postgraduate students to win one National Excellent Thesis Award in Master of Finance and two Excellent Thesis Award in Master of Finance in Shanghai. Our teachers have led many teams to participate in the Investment Analysis Challenge Competition organized by CFA Institute and won the championship in Shanghai Division. We have also achieved many good results in other international and national competitions.
Enrollment Majors
Undergraduate major: Finance
Master's major: Finance
Doctoral major: Applied Economics (Level-2 discipline in Finance)

Commercial banks, securities companies, fund management companies, asset management companies, exchanges, and other major financial institutions, as well as relevant financial regulatory authorities.