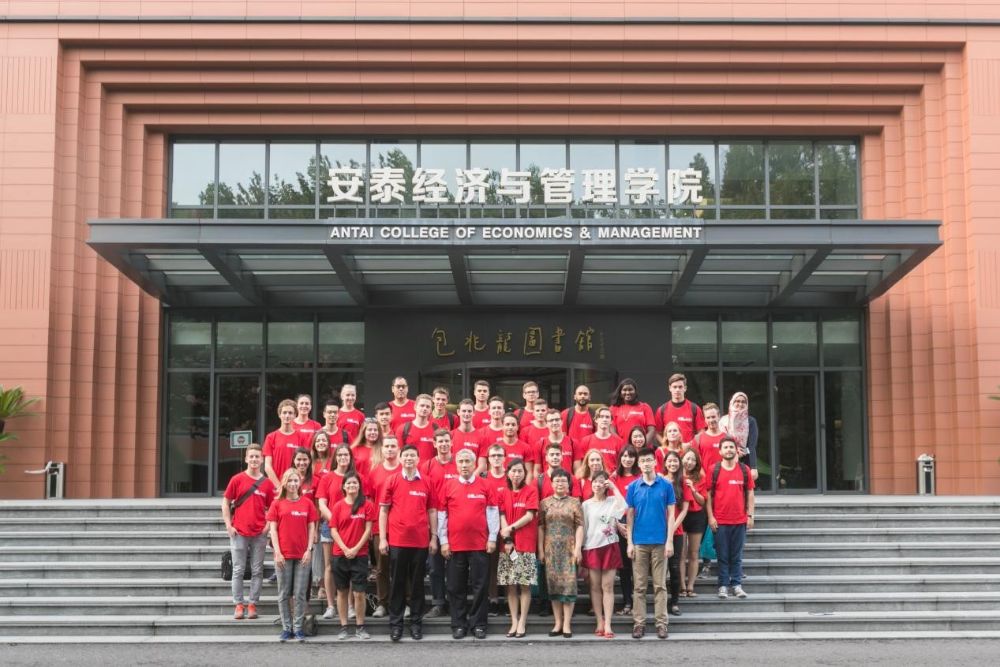 On September 9, 2017, Antai College of Economics and Management (ACEM), Shanghai Jiao Tong University (SJTU) held a welcome ceremony for 49 newly enrolled Master of International Business (MIB) students from 23 different countries all over the world. Prof. Lin Zhou, Dean of ACEM, Prof. Mingyang Yu, Party Committee Secretary of ACEM and Prof. Ningyu Tang, Associate Dean, attended the ceremony and greeted these new students. Prof. Lin Lu, MIB Academic Director, chaired the ceremony.

Dean Zhou delivered a welcome speech at the beginning of the ceremony. He said that as a leading research university in China, SJTU is proud of fostering innovation and promoting knowledge on emerging market during the era of globalisation; and ACEM is committed to bridging China and other countries by means of developing global talents. He then shared with the students his personal study experience in U.S. and pointed out the importance of learning from the local context. Associate Dean Tang then gave an overview to MIB program development history and expressed wishes to the students. Prof. Mingyang Yu delivered a speech. He gave some examples of Chinese culture and encourage the MIB students to well study Chinese culture and develop global leadership.
Prof. Lin Lu then introduced MIB student composition, Antai faculty and staff information, internship, study tour and student life on campus. Dr. Fengyan Cai, Dr. Ming Jiang, Dr. Jifeng Luo, Dr. Lai Wei, and Dr. Weisi Xie participated in the ceremony as representatives of Antai faculty. Moreover, Ms. Zhang Yi from ACEM International Office and Ms. Lisa Liu delivered presentations on visa, international student activities. Ms. Anita Li and Mr. Zhou Tang from the MIB program introduced academic issues. At the end of ceremony, representatives from former MIB cohorts shared their experience and useful tips to help the new students get ready for their new life at ACEM.
Tags:business school Shanghai,mba programs in China