Come and celebrate the new year of 2020 with your alumni!

Catch up with your old buddies and meet with new ACEM friends.
Date: January 4, 2020
Time: 6:00 p.m. - 9:00 p.m.
Venue: Torrey Hill A&B, Manchester Grand Hyatt, San Diego, CA, USA.
Finger foods and drinks will be provided.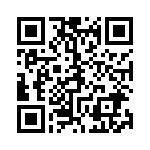 Please scan the QR code above to register. If you have any questions, please drop a message to liuying@sjtu.edu.cn