Date: June 26, Wednesday, 2019
Venue: Xnode
Vist size: 8 (first come first served based on the receipt of the deposit)
Open to all international students in ACEM for free. Local students are also welcome.
Tentative Schedule
18:00 Assemble at Gate No.5 on West Guangyuan Rd.
18:30 Arrive Xnode; group photo
19:00 Talk: The art of negotiation- How to close a deal with potential clients?
20:30 Networking drinks
You are free to return to SJTU by yourself anytime after the networking session.
How to sign up?
Scan the QR code to sign up!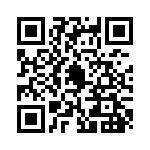 Deadline to signup: Noon, June 21, 2019
About Xnode
We believe that in China today, successful innovation is a direct result of agility, speed and collaboration. Through continuous iteration, lean methodologies and by truly opening up – innovation can be brought to the market much quicker. We empower innovators by building connections between startups, government, corporates and academia. Startups are always looking for ways to scale through corporate assets, customers, channels and their brand. Corporates, on the other hand, are eager to innovate quicker with more impact.
XNode exists to bridge this gap. Bringing together the best of both worlds. Empowering innovators to create new innovations at lightning speed.