Date: June 20, Thursday, 2019
Venue: EF EdTech lab
Vist size: 10-15
Open to all international students in ACEM for free. Local students are also welcome. Chances to apply for the internship/full-time positions. Preference will be given to bilingual students in English and Chinese
18:30 Assemble at Gate No.5 on West Guangyuan Rd.
19:00 Arrive EdTech lab; group photo
19:30 Talk: Exclusivity: What does it mean anymore?
20:30 Networking drinks
You are free to return to SJTU by yourself anytime after the networking session.
At the networking session you will have the chance to meet with Mr. Chris Kimmell, EVP & SH Studio Head of EF EdTech, and Ms. Elaine Zhang, Director of Global RED, EF EdTech.
Scan the QR code to sign up!
Deadline to signup: Noon, June 17, 2019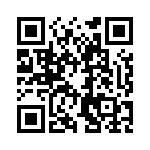 About EF Ed Tech Lab
As the core of innovation in EF, EdTech lab is on the cutting-edge of technology, education and design. By utilizing over 50 years' experience in academics and combing with advancement in AI, Machine Learning and Augmented Reality, EF optimize the students learning journey.
Speaker: William Rowe
Founder & CEO, Protein
Over the last 10 years, Protein has built a global community of creative, diverse and influential voices from some of the world's most progressive start-ups and scale-ups, including Nike, Converse, Evian, Range Rover and Microsoft etc. William is also an investor, coach and advisor and hosts his own podcast Stories of Growth available on Apple Music and Spotify.