Open to all ACEM international students! Chances to hand in your CVs!
Date: May 16, Thursday, 2019
Venue: SIAL China@Shanghai New International Expo Center
Visit size: 7
Preference will be given to students who acquire a good command of Chinese/Spanish besides excellent English, and look for internship/full-time job in China. Only the selected students will be contacted for deposit after signup.
Schedule
9:30 Assemble at SJTU Gate 5 on West Guangyuan Rd.
10:30 Arrive Shanghai New International Expo Center
11:00 Visit the booth of Elpozo: introduction and communication. Chances to submit your CVs.
12:30 Lunch on your own. Visit the SIAL
14:30 Back to SJTU
Scan the QR code to complete the online signup!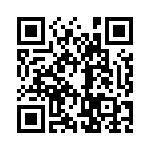 Deadline: 12:00 Noon, May10
About Elpozo
ELPOZO ALIMENTACIÓN is the most important company in the Grupo Fuertes Holding Company and is dedicated to the production of healthy and nutritional meat-based products.
The company's origins date back to 1935 with the opening of a modest food establishment located in 'El Pozo Concejil' square, in the Murcian town of Alhama de Murcia. In 1954 it started its industrial activity with its first sausage factory and it has continued to grow since then, based on a strategy of reinvestment and continuous improvement.
Last year, the company's turnover broke the thousand million euro barrier, which means an increase of 7.9 per cent, whilst investments exceeded 45 million, mainly aimed at increasing eficiency and competitiveness in an increasingly more global market. It currently has a workforce of 4,150 people.
About SIAL China
SIAL China is the 3rd biggest food show in the world, with 19 years' experience in the market. Major market players from retail, hotel/restaurant/catering (HoReCa), food services, the import/export trade and manufacturing come to this show.
SIAL China sets the benchmark for overseas companies stepping into Asia and China as well as providing valuable market insights, trends and innovations of the regional food industry, in particular in the meat, dairy and beverage sectors.