Date: March 20, Wednesday 2019
Venue: deVere Group, the Bund Finance Center
Schedule
15:15 Assemble at the lobby of Antai building
16:00-16:20 Arrive BFC nad group photo
16:30-17:00 Introduce and tour
17:00-17:30 Q&A
17:30-18:00 Collect CVs and interview
Vist size: 8
You will have the chance to submit your CVs or take interviews during the visit
Notice
Open to MIB and IMBA students.
We will select the participants. Preference will be given to these who have educational background or working experience in finance, economics, marketing, business, consulting, excellent command of English, expecting to graduate in 2019. Only the selected signups will be contacted by Wechat.
Scan the QR code to sign up!
Deadline to signup: Noon, March 15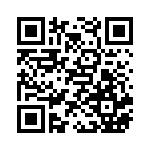 About the company
deVere Group was established in 2002 by CEO Nigel Green. As more and more people focused on opportunities abroad, Green saw a niche in the financial services market for them. Today, deVere Group has developed to become one of the world's leading independent international financial consultancy. With well over 80,000 clients in more than 100 different countries - and in excess of $10 billion under advice and administration - deVere Group aims to maintain its place at the forefront of the industry.
deVere Group Shanghai office is located in the Bund Finance Centre, One of the Major Masterpiece of FOSUN's "Hive City", experiential HOPSCA sitting at the heart in the Financial Concentration of the Bund, Covers five primary sectors - office buildings, shopping center, art center and hotels and health control, and now Leads to the glorious trend of "World, return to the Bund".