Open to all ACEM International students for free! Local students are also welcome.
Date: December 15, 2018 Saturday
Visit size: 30
Tentative Schedule
8:45 Assemble at the lobby of ACEM; sign up and warm up
9:00 Group photo; set out
9:20 Arrive the depot: Shanghai Library; offer drinks and snacks
10:40 Arrive Shanghai History Musuem;visit Museum with guide; group photo
11:55 Light lunch; back to SJTU by yourself (nearest subway station: Line 1/2/8, People's Square)
Scan the QR code to sign up for the event.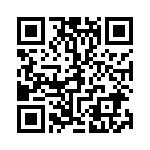 Deadline for signup: Noon, December 10, 2018