With the rise of online ride-hailing,how does the traditional taxi break out of the encirclement?
Alumni and External Relations Office 2022-01-05
Since the launch of the online ride-hailing service, there are much fewer traditional taxis running on the road. Roughly estimated, the number of traditional taxis in operation currently is less than half of that at its peak. In 2020, the vehicle run of online ride-hailing in Shanghai reached 1.7 times that of the traditional taxis, and its scale and passenger volume have also obviously exceeded that of the traditional taxis. With the rapid expansion of online ride-hailing, how does the traditional taxi industry break out of the encirclement?
Professor Chen Hongmin and his research team undertook a key decision-making consultation topic of Shanghai — the Research on Ideas and Measures for Platform Economy Development in Shanghai under the New Environment. Based upon their preliminary industry research, they suggest "vigorously developing a unified mobility service platform in Shanghai and building a new type of taxi industry ecosystem" for personalized travel.
The research team found that the primary factor leading to the shrinkage of the traditional taxi industry lies in its outdated system and mechanism. The industry still takes the traditional taxi operation businesses as the carrier, which suffer significantly high costs due to the increasing redundant staff, and such operation risks are transferred to taxi drivers by charging rents from drivers.
The second factor rests with its out-of-date technical means. The low level of digital operation and management makes it difficult to achieve timely adjustments according to regional and time changes in mobility demand, and the conservative pricing model makes it hard to adjust the charge flexibly according to supply and demand.
With the emergence of online ride-hailing services, different regulatory measures are introduced in various countries, such as measures for licensing, mileage calculation, price setting, etc. As the "Didi Chuxing" App was temporarily removed from the App Store this year due to its illegal collection and use of personal information, online ride-hailing service brands such as AutoNavi and Feidi Dache have joined Shanghai's mobility service market.
Cooperation between state-owned and private entities and the appropriate supervision from the government are required in this sector. There are potential information security risks in mobility service platforms, and the platform advantages coupled with data and algorithm advantages can easily lead to excessive market concentration. Traditional taxi service is indispensable, for example, for major events and exhibitions, Spring Festival travel rush and the fight against the epidemic.
Meanwhile, taxi networking has become a major trend. Therefore, Shanghai should seize the opportunity of the transformation of national market supervision as well as its digital transformation and the further reform of state-owned enterprises to actively develop a unified mobility service platform based on the traditional taxi services, which covers the Yangtze River Delta and even the whole country.
"Shencheng Chuxing" is a unified platform developed by SAIC for Shanghai's taxi industry.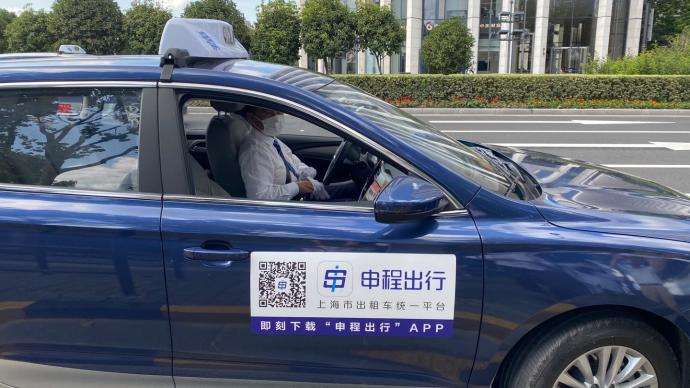 What could be done at first is gradually integrating ride-hailing platforms such as Shencheng Chuxing with traditional taxi operation enterprises such as Qiangsheng and Dazhong. The dispatching business of taxi enterprises will be integrated into the platform and the original offline service functions will be gradually separated and integrated into a unified professional service organization. The second step is to promote the asset integration of existing ride-hailing platforms and taxi operation companies.
Taxi operation licenses, operation and maintenance sites and other fixed assets as well as cash could be contributed by taxi operation enterprises while telecommunication equipment, Internet technologies and cash could be contributed by the original taxi platforms for the purpose to establish a new type of exclusive cruising taxi dispatching platform integrating technologies, funds and resources.
The original taxi operation enterprises will be transformed into professional service enterprises, providing operation and maintenance, training, insurance and other services to taxis in running.
Efforts will also be made to explore the gradual transformation of "taxi rent" into a fixed + variable charging mechanism with full protection.
In addition, a new generation of Internet taxi operation licenses will be launched through a dedicated platform to speed up the compliance of online ride-hailing services, eliminate non-compliant vehicles, and improve the efficiency of government supervision and the service capacity of the platform.
Chen Hongmin,Municipal Government Counselor, leader of Antai Internet Plus research team, Deputy Director of SJTU Institute of Industry Research (IIR)