Industry Research Comments|Li Haigang:Nintendo's disruptive innovation inspiration to the gaming industry
Alumni and External Relations Office 2021-05-19
Nintendo's success by disruptive innovation has presented lots of inspiration to the gaming industry.The following are the preliminary research results by the Culture and Media Industry Research Team,Antai College of Economics and Management.
Disruptive innovation includes targeting customer groups that are not covered by existing products, which is called new market disruption; or providing simpler, cheaper, or convenient alternatives to low-end consumers in existing product markets, which aims at creating low-end disruption.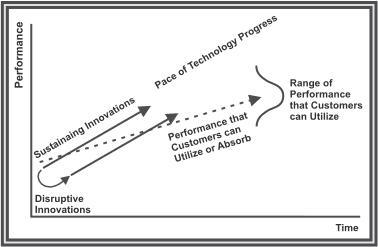 Clayton Christensen
The Financial Times reported that averagely every employee can create a revenue worth at $620,000 in Google, $1.24 million in Goldman Sachs, and $1.5 million in Nintendo.
Industry transformation
Product innovation derives from market insight. Nintendo has successfully shifted to console game industry, and later launched handheld game console in sync with industry changes.
Differentiated competition
Multiple sources of hardware innovation: Focus on development, science & technology, innovation culture and talents; adoption of a differentiated competition strategy versus Sony's console and mobile game, rather than competition with the performance and images of the console; positioning as a specific market of home entertainment; lateral thinking with withered technology to transfer technologies of other industries to gaming industry. Nintendo has resorted to mature or even backward technologies combing software and hardware to present creativity, thus paving the way different from the leapfrog technological industrialization represented by Sony and Microsoft.
Focus on both inside and outside
Nintendo places a high value on the quality of game by developing and promoting playing methods and gameplay to attract users. Software quality review organization has been set up to strictly control the quality of third-party games. At the same time, gaming can also support hardware development.
From the perspective of users, Nintendo provides them with the value of being "fun". There's no deadline for development; many ideas have come from customers: with the help of the internal journals and instructors' system, Nintendo can obtain first-hand information, and sort out important factors, such as the characteristics and quality of the most popular games, then formulate highly feasible development plans and marketing strategies, which, as a result, engages customers and increases re-purchase.
Disruptive innovation
In addition to the innovation of old technologies, Nintendo is dedicated to turning game consoles into innovative products since the launch of Wii. Disruptive technologies tend to be simpler in design, whiling using existing components at lower cost, profit and profit margin. Traditional markets may identify that certain groups are not the target, but disruptive technologies are conquering those "outsiders" by constantly improving and catching up.
Team self-organization
The development department is divided into three categories according to the popularity, development difficulty, and market share & profitability of the games, which are respectively engaged in basic research, game R&D, and research on the company's core products. Innovation is a by-product of Nintendo's work culture, and creativity comes first in the internal creation process. The organizational structure generates ideas, and different ideas will be converged by assigning one or more groups to a project.
Industry standards
Industry standards of console games are defined as the benchmark. "Super Mario" is employed as an IP to develop plenty of peripheral derivative products and to expand the industrial chain and ecosystem.
Nintendo is focusing on low-tech games, not in keen pursuit of new technologies, while devoted to good gameplay by creating classic but not homogeneous games. Starting from customer needs, the innovative mindset of standing at the starting point will create innovation out of ordinary things.
Hardware will be kept at low prices, since Nintendo attaches importance to the "smoothness" of gaming process, holding dear the idea that users' experience should be improved rather than pursue more numbers. Software has a high degree of completeness and entertainment.
The competition pattern is in the core link of the industrial chain with platform characteristics. Taking charge of the manufacturing and sales of game console, Nintendo has an excellent first-party development team, and has consolidated a large number of second-party and third-party game development companies by equity participation, in such a way it has built a huge game software sales system as well as a game platform integrating production, supply and marketing.
The industry research of Nintendo inspires us to take a brand new look at the past business and restart the business on top of the predecessors' platform.
Li Haigang,leader of Antai Culture and Media research team , Institute of Industry Research (IIR), Shanghai Jiao Tong University