We are happy to announce that ACEM of Shanghai Jiao Tong University will take part in the 2022 EFMD Global Fairs by Highered, as part of an exclusive network of top schools across the globe. The virtual fairs replicate a sophisticated job fair simulation environment that enables you to have real-time interaction, including one-to-one live chat with recruiters from leading companies and organizations, as well as video chat when enabled by certain recruiters.
The 2022 EFMD Global Fairs are open to both students and alumni, and will take place over the course of three days, from April 5-7. The event will feature multiple sector, profile and geographic-specific fairs all on a single platform in a pavilion-style format.

What is there for you?
This is a great chance to introduce yourself to potential employers, meet with the recruiters and start applying to their opportunities. Both local and international companies and both full-time and internship recruitments are available.
You can:
● Visit the virtual booth of the companies / organizations
● Attend live webinars / presentations organized by companies / organizations
● Live chat and interview with recruiters
● Pitch your profile to recruiters as part of the "Pitch Perfect Challenge"
Each day you will also have the opportunity to participate in networking sessions, live CV Clinics and the online Digital Conference with leading Careers speakers.
Program Agenda: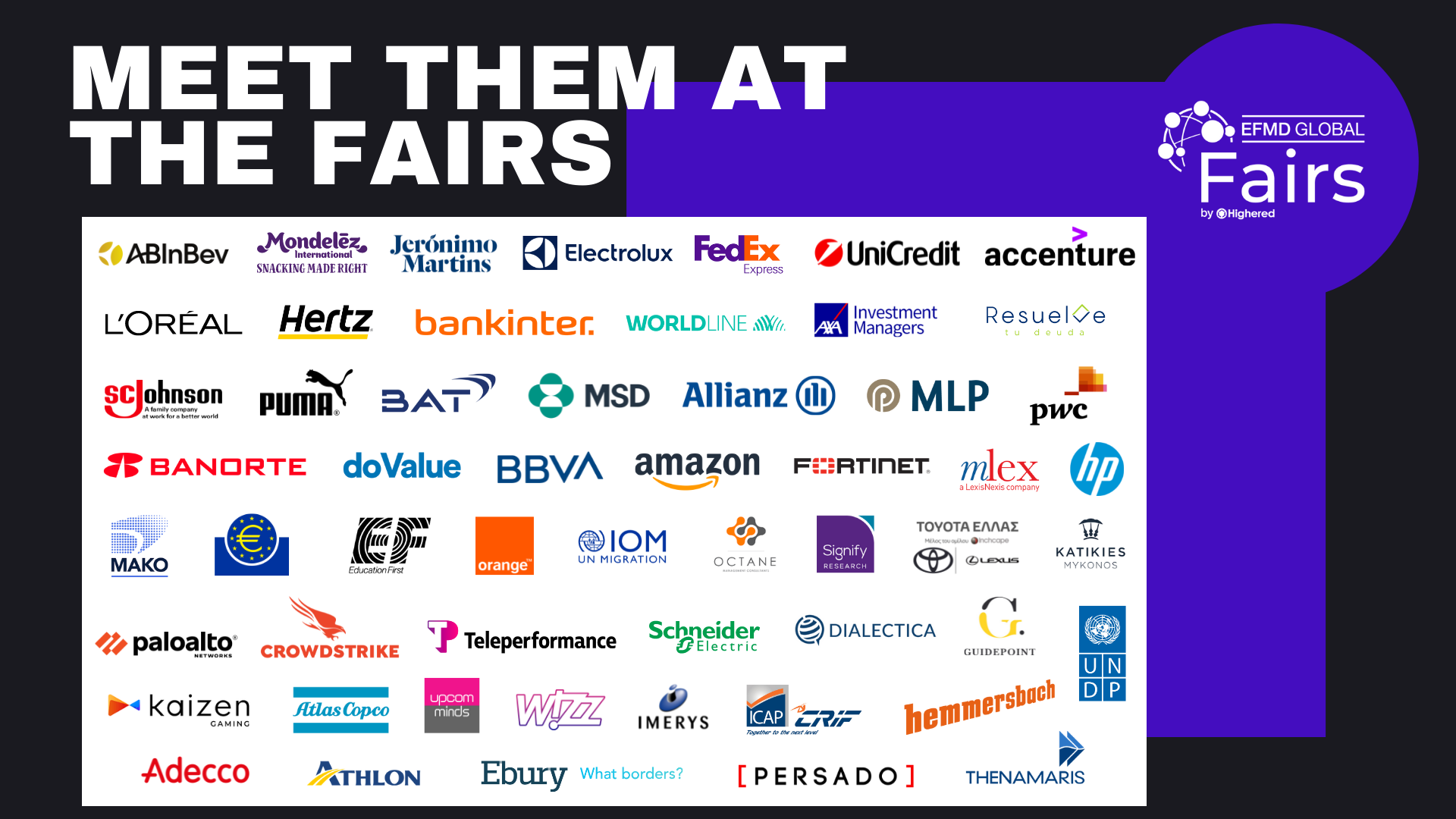 Companies Engaged: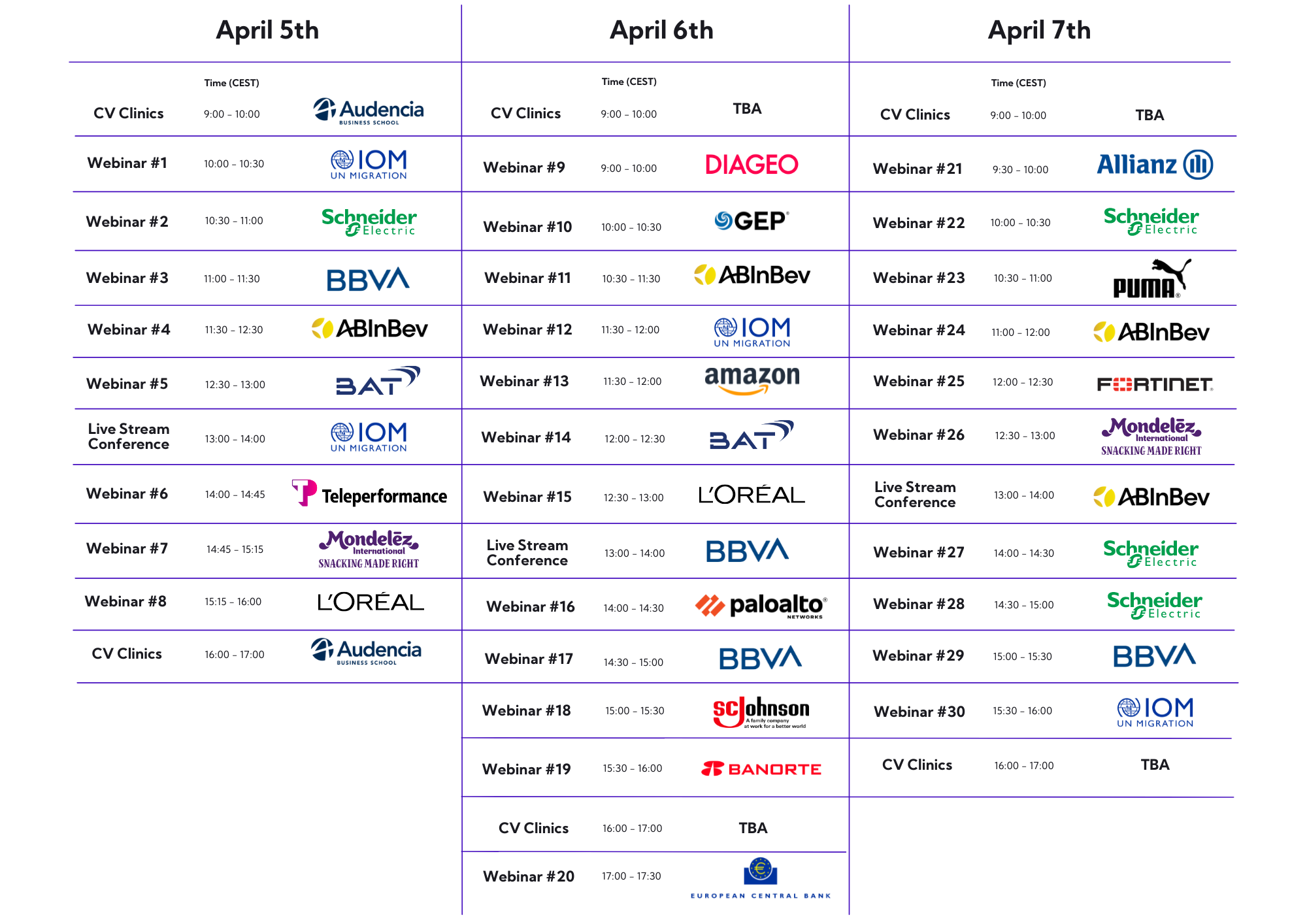 How to register and prepare?
Register:
1. Sign-up to the ACEM's GetHighered platform: https://sjtu.gethighered.global/
2. If you already have an account, simply log in.
3. You need to be a verified student or alum to access the full features of your account. If the platform requests a "school email", simply enter your school email (suffix: @sjtu.edu.cn) for verification.
4. After verification and a successful login, you will see a "Virtual Events" option on the menu at the top of your screen. Click on "Virtual Events".
5. After clicking on "Virtual Events", navigate to the event (The 2022 EFMD Global Fairs by Highered) and click on "REGISTER NOW" to register.
Prepare:
1. Complete your profile and upload a new CV.
2. Plan your career and practice with free assessments.
3. Showoff and get certified with new courses on Highered Upskill.
4. Watch masterclasses on CV and Linkedin Makeover.
Register today! And feel free to contact Mr. MIAO via miaodongxiao666@sjtu.edu.cn if you have any questions.