The monthly Career Consulting Day for International Students in May is coming by ACEM CDC Office. Four selected seats are open to international students who might be interested to apply. CDC office will select applicants according to how well their questions fit the consultant's background.

Date: May. 20th, 2021
Time: 13:30-17:00, Beijing Time

The offer will be one on one career consultation which lasts 45mins per person. Detailed time and venue will be informed after successful application, usually 3 days before the consulting date. If you haven't received the notification email, please wait for our upcoming events.
Career Coach: Amy ZHANG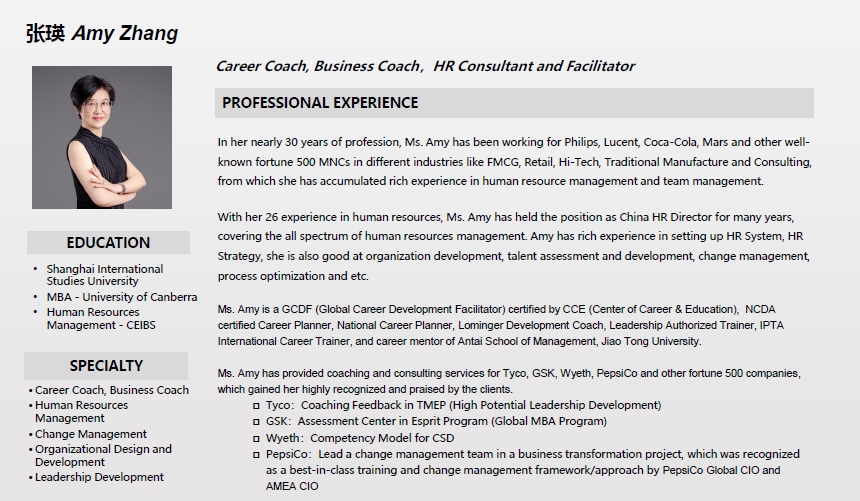 How to apply:
Fill in the application form, and send it with your resume to cici.wang@sjtu.edu.cn before 17th, May

Attachment:

Application Form.doc