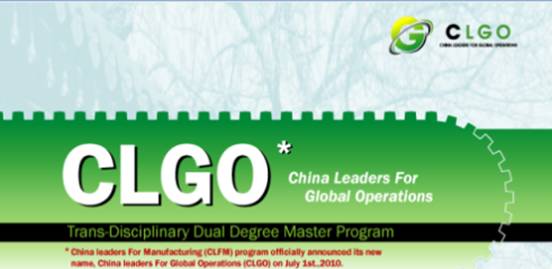 Towards A World of Excellence
------ Dell's Story in Global Operations

China Leaders for Global Operations (CLGO)
Info-session on Sept 4th, 2010 in Shanghai


Time: 18:00–21:00, September 4th, 2010
Venue: Antai Audirorium, Antai College of Economics and Managements
  Shanghai Jiaotong University
  No. 535 Fahuazhen Road, Shanghai

Keynote speaker: Mr. Keith Miears,
Global Director of World Wide Procurement, Dell, Inc.

In today's highly competitive business environment, why global operation is a critical part in an organization? What are the crucial skill sets to excel? What are the war stories of the leading Fortune 500 companies before they set the industrial benchmarks? And how they need to continue to reinvent themselves against competition?

In this season's CLGO Info-session, we have invited Mr. Keith Miears, Global Director of World Wide Procurement at Dell, Inc. to share with us about the key success factors on how Dell runs global operations. Keith Miears is responsible for purchasing, supply chain readiness, and supplier quality performance of Dell's notebook and desktop products.
Prior to joining Dell, Mr. Miears worked at IBM serving in various roles within the manufacturing operations. In his speech, Mr. Miears will try to answer the above questions based on his real executive experience, he will also share his opinion as how CLGO will prepare students to get the crucial skill sets to excel in today's and tomorrow's global operations, and how the opportunities are ever growing in China and Asia for graduates with such skills, and what their career might look like.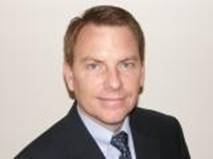 Mr Keith Miears, Director, World Wide Procurement, Dell Inc.
(Dell Inc. is CLGO corporate partner in US and China).

About CLGO Program

Modeled after the highly successful "Leaders for Global Operations" program by Massachusetts Institute of Technology (MIT), China Leaders for Global Operations(CLGO), an international program jointly cooperated by Shanghai Jiaotong University, MIT and many leading multinational companies, has been established to assist global operations in their strategic campaign of building and retaining a team of leadership talent.

The CLGO program brings together the rigor and technical expertise of SJTU's two engineering schools and the cutting-age theory of the SJTU Antai College o Economics and Management, plus the real world experience of the CLGO industrial partners. Our students receive two degrees in two and a half years time: an MBA degree and a Master's degree in engineering. CLGO is China's first and only trans-disciplinary, graduate level dual-degree program to combine engineering depth with management breadth, in order to successfully lead global companies in the 21st century.

Agenda:

18:00-18:30 Registration with Cocktail
18:30-19:10 Keynote Speech by Mr. Keith Miears
19:10-19:40 Introduction of LGO program and the partnership between LGO and CLGO by Mr.. Don Rosenfield, MIT LGO Director.
19:40-20:00 Introduction of CLGO program by Ms. Kelly Chen, Marketing Director of CLGO
on the program features and admission process.
20:00-20:20 Experience sharing by Ms. Bella Zhou, CLGO 2010 graduate now serving as Global Commodity Manager, in Dell Inc.
20:20-21:00 Q&A and free discussion

Reservation:

Phone: 86 21 62836794; 52301278
Email: CLGO@sjtu.edu.cn
Website: http://www.acem.sjtu.edu.cn/clfm07/   With academic support from


Massachusetts Institute of Technology
Tags:business school Shanghai,mba programs in China