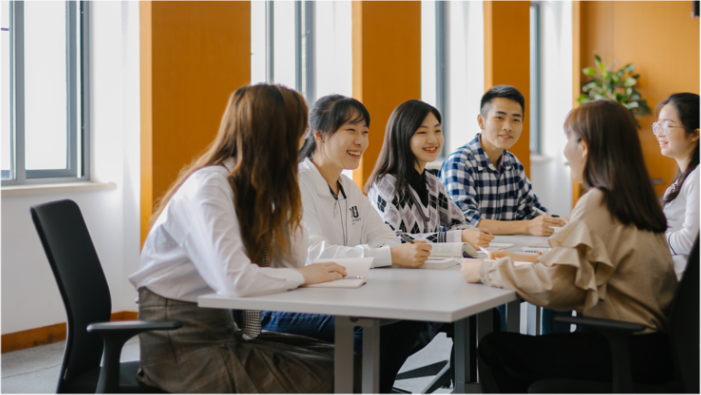 Department of Accounting
The Accounting Department has a very deep history. We took the lead in opening undergraduate, master and doctoral programs in accounting in China. Nowadays, the QS "Accounting and Finance" ranking of us has ranked among the top in the world and China, with academic papers often appearing in top journals, faculty members listed as accounting masters of the Ministry of Finance of China, and graduates active in important positions in Chinese capital markets and economic development.
The Department of Accounting has complete talent training programs, including Bachelor of Accounting, Master of Professional Accounting (full-time), Master of Auditing (full-time) and Ph.D. in Accounting. While undertaking the teaching of the main courses of the department, the Department of Accounting also undertakes the teaching of MBA, EMBA programs and related minor majors.
Undergraduate major courses include Accounting, Financial Management, Intermediate Financial Accounting, Advanced Financial Accounting, Management Accounting, Report Analysis & Valuation, Financial Accounting Information System, Strategic Financial Management, Advanced Corporate Finance, Auditing, Taxation, etc.
Master of Professional Accounting and Master of Auditing major courses include Advanced Financial Accounting Theory & Practice, Advanced Auditing Theory & Practice, Advanced Management Accounting Theory & Practice, Advanced Corporate Finance Theory & Practice, Advanced Government Auditing Theory & Practice, Financial Statement Analysis, Investment Science, Enterprise Internal Control System Design, China Taxation System, Accounting Information System, Securities Investment Analysis, International Taxation, Accounting & Capital Market Research, Antai Management Forum - Accounting & Auditing Masters Forum, etc.
Doctoral courses include Accounting & Capital Market Research I, Accounting & Capital Market Research II, Economic System & Accounting Information, Empirical Finance, etc. Among them, Accounting & Capital Market Research is taught by many famous overseas accounting scholars.
The main research fields of the Department of Accounting include accounting information & capital market, corporate finance & corporate governance, independent audit of the capital market, financial analysis & corporate valuation, management accounting & decision-making and control, application of digital technology in accounting audit, etc. The research topics take into account local needs and international perspectives. The research results of our teachers are published in top international accounting or financial journals such as Journal of Accounting and Economics, The Accounting Review, Journal of Financial Economics and Review of Financial Studies, as well as important journals at home and abroad, such as Economic Research, Management World, Economics (Quarterly), China Accounting Review, Accounting Research, Audit Research, Journal of Corporate Finance, Journal of Banking and Finance. Some researchresults have a strong influence.
Over the years, teachers of the Department of Accounting have undertaken over 20 national scientific research projects, including the Youth Projects and the General Projects of the National Natural Science Foundation of China (NSFC), general and key projects of the National Social Science Fund of China (SSFC), etc. We have won important awards such as the 2nd prize and the 3rd prize of the Outstanding Achievement Award of Scientific Research in Higher Education Institutions (Humanities & Social Sciences) of the Ministry of Education. Two teachers were selected into the "Accounting Masters Training Program" of the Ministry of Finance, and many teachers were selected into important talent programs such as Outstanding Talents of the New Century by the Ministry of Education.
Research on accounting and auditing industry (research on institutional innovation and technological change in the development of accounting and auditing industry in China, especially the institutional innovation of accounting information production and supervision in the capital market, and accounting technological change in the digital age).
Undergraduate major: Accounting & Finance
Master's majors: Master of Professional Accounting, Master of Auditing
Doctoral major: Business Administration (Accounting & Finance)
Key enterprises and government institutions, large accounting firms, consulting companies, securities companies, fund management companies, commercial banks, policy and regulatory agencies, institutions of higher learning, etc.
Contact us
Land address

1954 Huashan Road, Shanghai

Post compilation

200030

Telephony

021-62932975

e-mail

accounting@acem.sjtu.edu.cn