J.P. Morgan - Find Your Fit in Global Markets
发布者:学生事务与职业发展办公室
发布时间:2018-05-08
阅读数:1.2k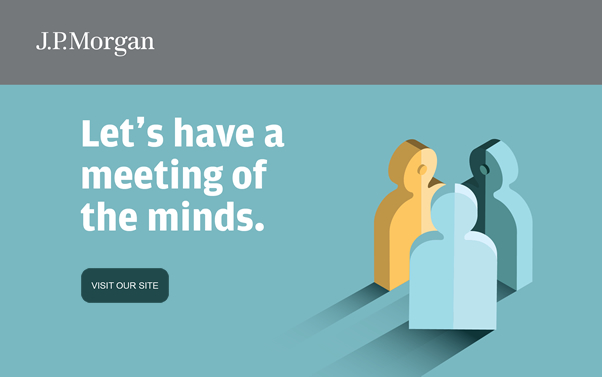 Take a deeper dive into what it's like working in Global Markets. You'll meet current employees, learn about our programs and discover if a career in Global Markets is right for you. This is a great way to narrow down your options before applying, so register your place today!
In this session, you'll:
• Meet employees from Global Markets
• Find out what it's like to work with us
• Learn what are the key merits J.P. Morgan values
• Ask the questions you really want answered
Date: May 15, 2018 (Tuesday)
Time: 6.30pm – 8:00pm
Venue: S204 Xin Shang Yuan, Xuhui Campus, Shanghai Jiaotong University | 新上院S204,上海交通大学徐汇校区
Register via http://tinyurl.com/y976q2hw by May 11, 2018.

Visit jpmorgan.com/careers to learn more about our programs as well as upcoming on-campus and virtual events.

We look forward to meeting you.

The J.P. Morgan Campus Recruitment Team