2020 MIB Application is OPEN
Publisher : Teaching Affiars Administration Time : 2019-09-30
Welcome to apply for Master of International Business at Antai College of Economics and Management (Antai College), Shanghai Jiao Tong University. SJTU is a member of China's C9 League which is an alliance of nine best universities in mainland China. According to QS World University Ranking 2019, SJTU ranks No 59. Antai College has been triply accredited by AACSB, EQUIS and AMBA, the three largest and most influential business school accreditation associations in the world.
Since Antai College of Economics and Management (Antai College) launched its Master of International Business program in 2013, MIB has developed into one of the biggest and best similar programs in China. MIB is a two-years English program tailored made for international students. In the first academic year, MIB students will focus on the well-designed courses and have a field study. In the second academic year, MIB students can also have internships, join international exchange programs, and culture experience. In 2019, MIB attracted more than 185 applicants from all over the world, and 45 of them finally were admitted and enrolled.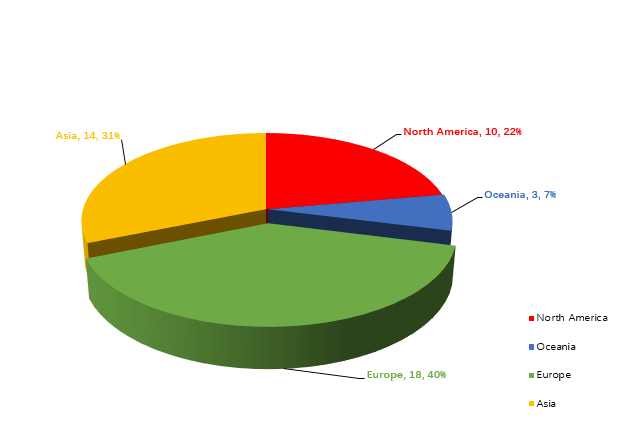 Antai College locates in Jiao Tong University's birth place Xuhui Campus which has more than 120 years of history and Xuhui is also one of the most important CBDs in Shanghai. MIB students can fully enjoy convenient and modern facilities here.
2020 MIB application is opened from October 1, 2019 to May 31, 2020. The deadline for all types of scholarship is March 31, 2020.
All the application should be completed and submitted at Study@SJTU (http://isc.sjtu.edu.cn/) by the application deadline. Please register first and then follow the instructions to fill in general information and upload required documents. If you wish to apply for the scholarship at the same time, please complete the application by the scholarship deadline.
For * First Preference-College, please choose Antai College of Economics & Management.
For * First Preference-Major, please choose Business Administration (2 years) (120200).
After your application, we will arrange an interview via internet or telephone, Skype is preferred.
For more information about the program, please visit our website: http://www.acem.sjtu.edu.cn/mib/.
Kindly remind that the winter vacation lasts from January 13, 2020 to February 23, 2020.

Contacts
Anita Li
E-mail: join_antai@acem.sjtu.edu.cn
Tel: +86 21 52301050