MIB Workshop:Wining Trust and Communication with Impact
Publisher : Teaching Affiars Administration Time : 2015-11-04
MIB Workshop
Session 1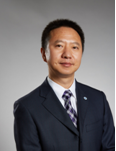 Topic: Wining Trust: are you ready to be a credible leader?
Time: 14:00-15:00, November 11 (Wed.), 2015
Venue: Room A511, Pao Sui Loong Library, Xuhui Campus
Lecturer: Mr. Tom Yu
Abstract:
Objective: participants in the seminar can
• Elaborate key principles for trust relationship;
• Aware personal behaviors which may enhance or decrease credibility;
• Identify one critical behavior to work on for a quality leadership credibility.
Guest speaker (Bio):Mr. Tom Yu (于铁成先生)
Title: Regional Learning and Development Director, APAC, Johnson Controls
Experiences and expertise: hands-on regional management experiences in Purchasing, Customer Service, Supply Chain Management, Total Quality Management, Strategic Business Development, Human Resources and Entrepreneur for a start-up company and NPO
Global exposure: China, Thailand and US
Education:
• DBA (2012-Present), University of Manchester (UK) and Shanghai Jiaotong University (PRC)
• Master in Human Resources, Renmin University of China, PRC
• MBA, Napier University, UK
• BA, Harbin Engineering University, PRC
Certification:
Six Sigma Black Belt, MBTI, Hogan, Facilitation…
Publication:
• Wong, P., Neck, P.A. and Yu, T. (2013). "When East meets West: Managing the digital-age of global business transformation". Germany: Lambert Academic Publishing.
• Yu, T. (2008). "Managing Chinese International Rotation Programs to Benefit Your Own Company Rather than Competitors: Maximize the Return on Investment and Contain the Risks through Project Planning". In Handbook of Blended Shore Education, edited by Strohschen, G. USA: Springer Science+Business Media.
Session 2

Topic: Communication with Impact
Time: 15:00-17:00, November 11 (Wed.), 2015
Venue: Room A511, Pao Sui Loong Library, Xuhui Campus
Lecturer: Ms. Nancy (Ninghong) Wang
Abstract:
Objective
"Every business challenge is a communication challenge."
Communication skill is one of the most important soft skills in workplace. The purpose of this module is to help participants learn the fundamental principles and skills of communication. In order to influence others, people need to understand others by asking questions and listening prior to being understood.
Outline
• Purpose of communication; Plan your communication
• Effective listening; Basic questioning skills
• Influence others; Say "no" effectively
• Document actions; Put it all together
Outcome
• Focus on understanding opinion of others during communication
• Realize understand others is the key to communication
• Be able to use planning tool to plan communication
• Sharpen listening skills
• Practice questioning to reveal information
• Learn skills of influence others and say "no" effectively
Operation
Class size: 60 -100 persons
Format: Highly interactive delivery including practice exercises, team discussion, videotaped individual presentation and video
Length: 1.5 - 2 hours
Guest speaker (Bio):Ms. Nancy Wang (汪宁红女士)
Volunteer Lecturer of Career Intelligence
• Professional Trainer, Consultant, and Executive Coach;
• Worked as Sales Training Manager for Commercial Channels Organization of HP Asia Pacific; Director of Human Resource, Distinguished lecturer of HP Business School, English Lecturer of Department of Western Languages and Literature, Peking University;
• Having 29 years of experience in education and training industry, Provided consulting and training services in terms of leadership, team effectiveness, Human Resources, key talent development and retention, Strategic planning & landing, etc. to quite a number of multinational companies (including Benz, Michelin, Nokia, Sanofi, etc.), large state-owned companies (Air China, Bank of China and so on), and Chinese small and medium sized private companies;
• Holding a Master Degree in Mass-Communication from University of Windsor in Canada, and another Master Degree from Department of Western Languages and Literature, Peking University.