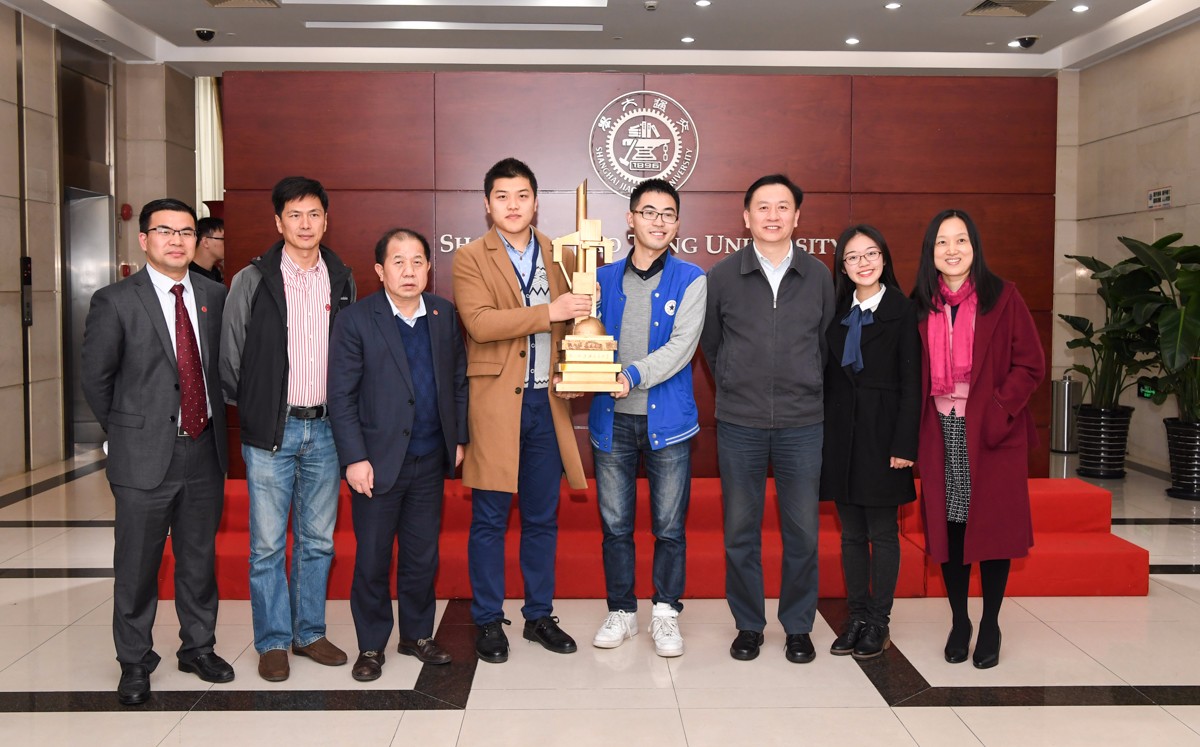 On Nov 18, the team from Shanghai Jiao Tong University was crowned champion of this year's 'Challenge Cup'. It is a four-session winning streak for the university in this by-annual competition and the fifth championship in total.
Students from Antai College of Economics and Management (ACEM) have contributed greatly to the achievement, with team project 'OBOR Major Construction Investment Risk Identification and Prevention' winning the grand prize of the One Belt One Road Special Contest, and student Wang Yang's 'Walking Alone for Their Dreams: "Empty-nest Youths" in China's Cities' snatching the second prize in the category of Humanities and Social Sciences.
Hailed as the Chinese Olympics of science and technology among Chinese college students, 'Challenge Cup' is a Science and Technology competition covering subjects such as management, social science and energy resources.
Initiated in 1989, the competition draws in submissions from colleges and universities in mainland China, Hong Kong, Macao, and Taiwan, providing a platform for students to demonstrate their creativity in science and technology.
This year's competition launched in April and set up a One Belt One Road Special Contest to reflect national strategy.
ACEM's team, made up of both undergraduate and postgraduate students Liu Zheming, Sun Daxin and Ma Jiaqian and ACEM Professors Zeng Saixing and Wang Liangyan, worked for ten months in corporate visits, experts interviews and archive mining, excelled from 350 submissions and was awarded the grand prize in the One Belt One Road Special Contest .
Their project divides the risks of countries along the One Belt One Road (OBOR) into five spectrums, political, economic, legal, cultural and natural, and then subdivides them into more detailed indicators, using the entropy method to evaluate the risks of building major construction projects in OBOR countries and putting forward relevant solutions, forming a reliable system for Chinese companies seeking overseas investment.