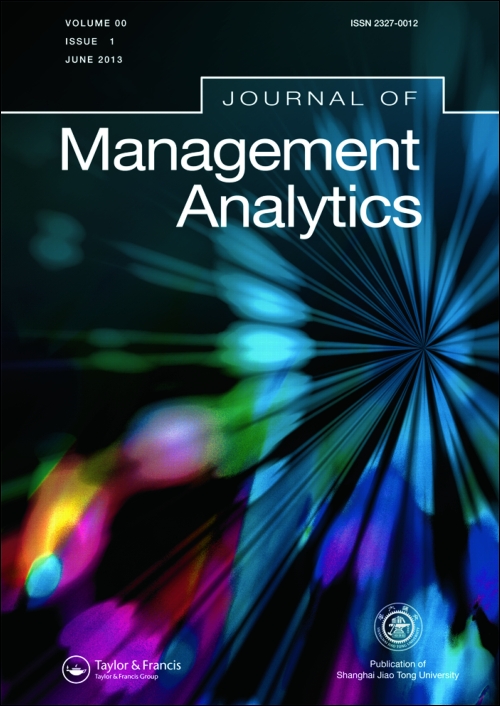 Antai College of Economics and Management (ACEM) is pleased to announce that Journal of Management Analytics, a journal published by the college and Taylor & Francis Group, has been accepted for indexing in Clarivate Analytics Emerging Sources Citation Index (ESCI).

ESCi is a new index in the Web of Science™ Core Collection which expands the citation universe and reflects the growing global body of science and scholarly activity. Inclusion in ESCI provides greater discoverability which leads to measurable citations and more transparency in the selection process.
Journals in ESCI have passed an initial editorial evaluation and can continue to be considered for inclusion in products such as SCIE, SSCI, and AHCI. All ESCI journals will be indexed according to the same data standards, including cover-to-cover indexing, cited reference indexing, subject category assignment, and indexing all authors and addresses.
Launched by ACEM in 2014, the Journal of Management Analytics is an international peer-reviewed journal focusing on the theory of data analytics and its applications in business disciplines such as accounting, finance, management, marketing, production/operations management and supply chain management.
The editorial board is headed by ACEM Professor Li Yuan and Distinguished Professor Xu Lida, and comprises over 30 renowned scholars from countries including China, USA, Canada, UK, France, Danmark, Sweden, Poland, Australia and Greece.

With four issues published every year, the journal has an average citation score of 2.0 and has been cited by more than 50 SSCI/SCI/ESCI publications, including top journals such as MIS Quarterly.
It also hosts annual seminars in cooperation with top business schools around the world to explore the interface between data analytics and business applications. This year's seminar will look at 'Healthcare Management in the Era of Big Data and Analytics' .
For further information please visit journal homepage here.