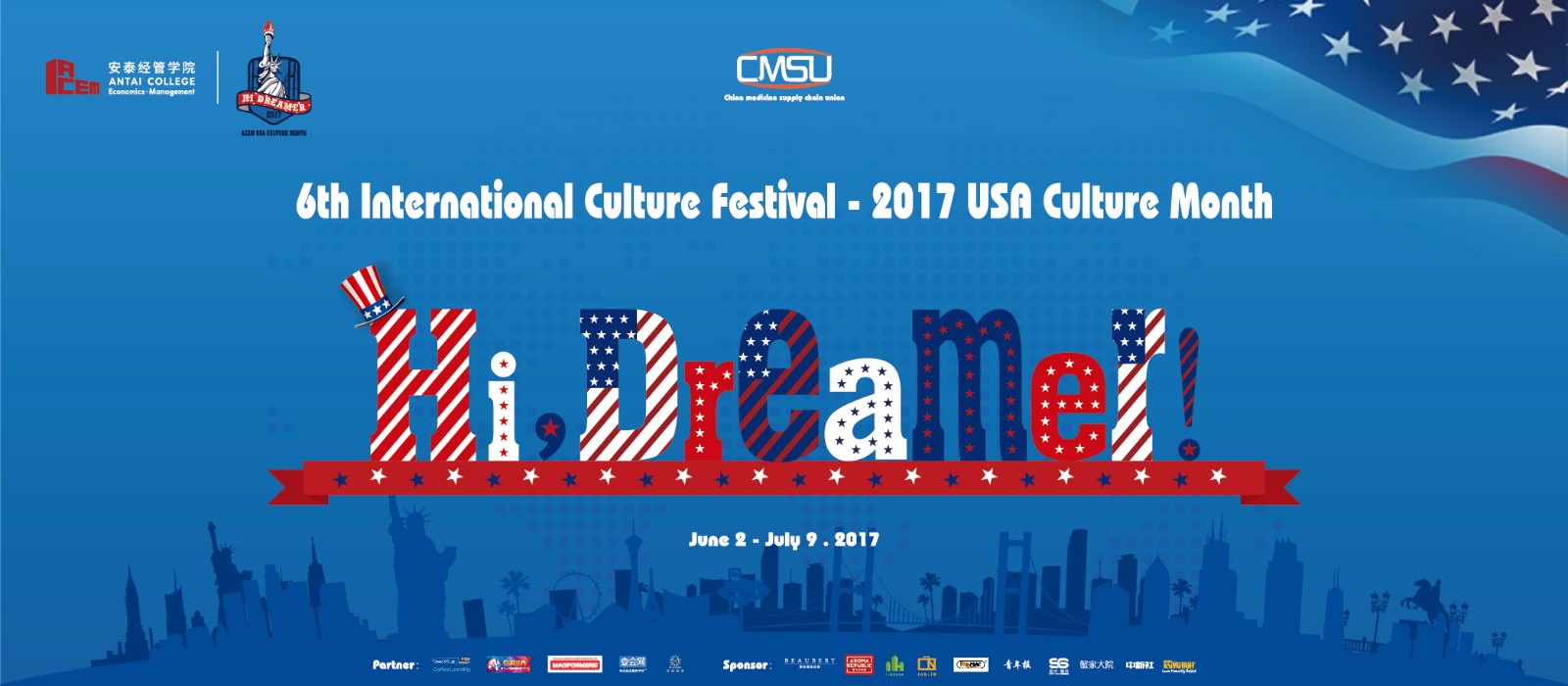 Dream
Real destiny
Essence of humanity
A universal language
Makes us alive
A stars-and-stripes cake, Grammy classics, Jazz dancing, Hollywood recreation and Broadway-style musicals kick-started the 2017 USA Culture Month on Jun 2.
Chiefly organised by MBA Student Association and the MBA Centre, the month-long cultural fiesta has visited France, South Korea, Italy, Germany and UK in the past five years before coming to the USA this year.
This year's events include company visits to some of the biggest and most successful American businesses, basketball weekend, cowboy show, a magical American movie journey and more, providing an immersive experience of American culture in a variety of areas including business, entertainment and fashion.
Addressing the audience, ACEM Associate Dean Dong Ming looked back on past culture month, saying that the MBA international culture month is a signature event and a good example of the college's global perspective. It also provides a stage for MBA students to showcase their talent and passion.
Deputy Consul-General of the United States in Shanghai said that it was a pleasure to celebrate the USA Culture Month together with ACEM students. She also praised the theme of the event, 'Hi, Dreamer', as the 'American Dream' is an important drive behind social progress in the States.
Ms. Also introduced different sections and functions of the consulate, stressed the responsibility of the consulate to promote Sino-US communication and co-operation, and wished the culture month a great success.
The USA Culture Month is title sponsored by China Medicine Supply Chain Union (CMSU). Other sponsors and partners include Seed2Cup Coffee Learning, Antai Worldwide, Magformers, Yihui.com, Beaubert, Aroma Rpublic, i-house, Job-In, Hymac Safety, Youth Daily, Shoot Good, Xiejia Courtyard and China News Agency.