May 4, 2017, around 200 international students explored their career opportunities at the 3rd Internship and Job Fair for International Students organised by Antai College of Economics and Management (ACEM), Shanghai Jiao Tong University.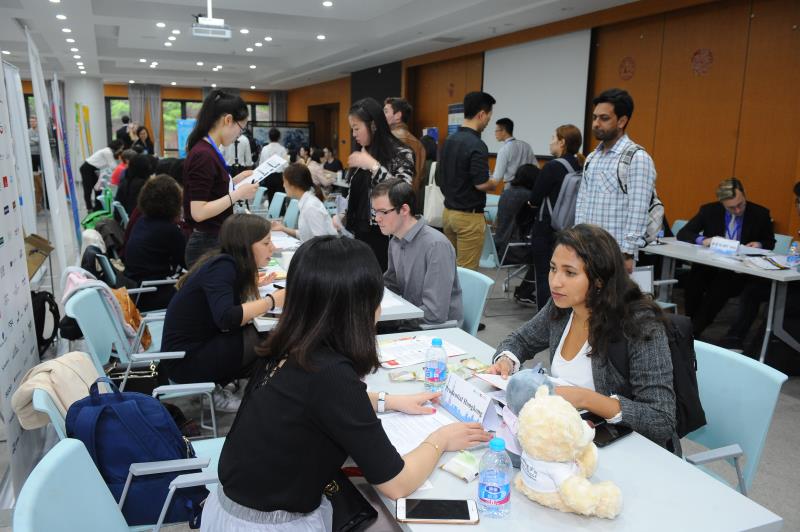 More than 40 enterprises from diversified business sectors showed up at the fair, seeking exclusively international students for internships and full-job positions. The participating companies include well-known names like HUAWEI, Devere, DHL, Airlink, CCI F RANCE CHINE, AfCham, etc.
At the fair, international students educated in China were popular among both Chinese companies seeking global expansion and foreign ventures trying to localise themselves. Students were able to hand in CVs and communicate directly to recruiting staff or department heads. Many of them got interviewed and conditional offers onsite.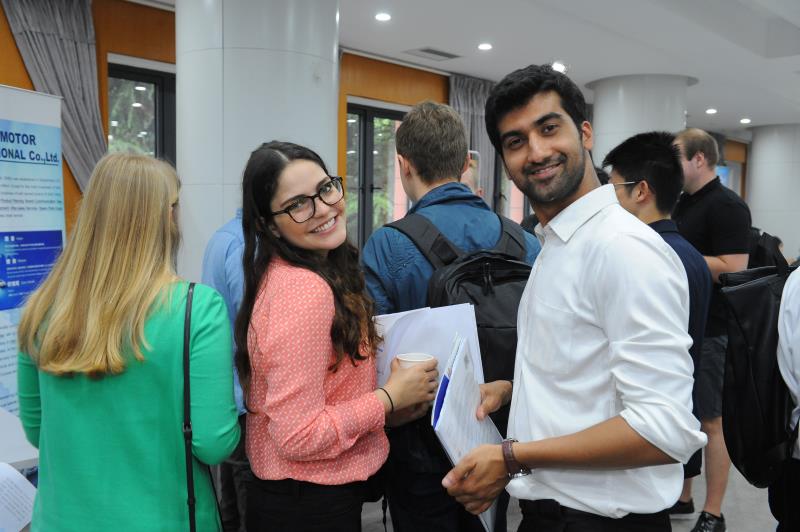 Some of the ACEM alumni who got their job offers from the previous Internship and Job Fairs have now come back as company representatives helping to find suitable applicants. Besides accomplishing their duty as the interviewers, they also shared their unique working experience with schoolmates.
'With the impressive development of the English-taught programmes MIB and IMBA offered by ACEM, the number of international students enrolled in ACEM has increased largely over the past few years, and they are greatly encouraged by the latest visa policy, which allows foreign graduates of Shanghai-based universities with a master's degree or higher to work locally,' said Wang Haihui, director of ACEM's International Office.
The International Office organises Internship and Job Fair for international students twice a year in fall and spring semesters, an integral part of a comprehensive career development scheme designed to help international students establish a better understanding in China's business environment and maintain their advantages in China's job market.
The event has also drawn the attention of international students from other universities in Shanghai.